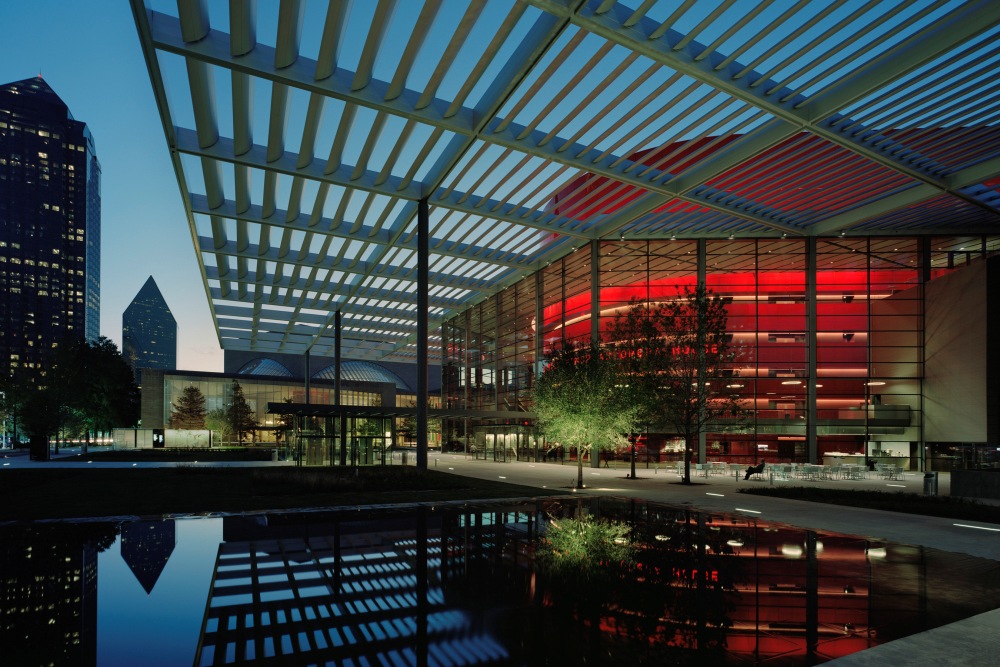 PERFORMING ARTS
Find playhouses and performing arts venues like the Music Hall at Fair Park, the Wyly Theatre, the Meyerson Symphony Center, Bass Hall in Fort Worth, and more.
FEATURED INFORMATION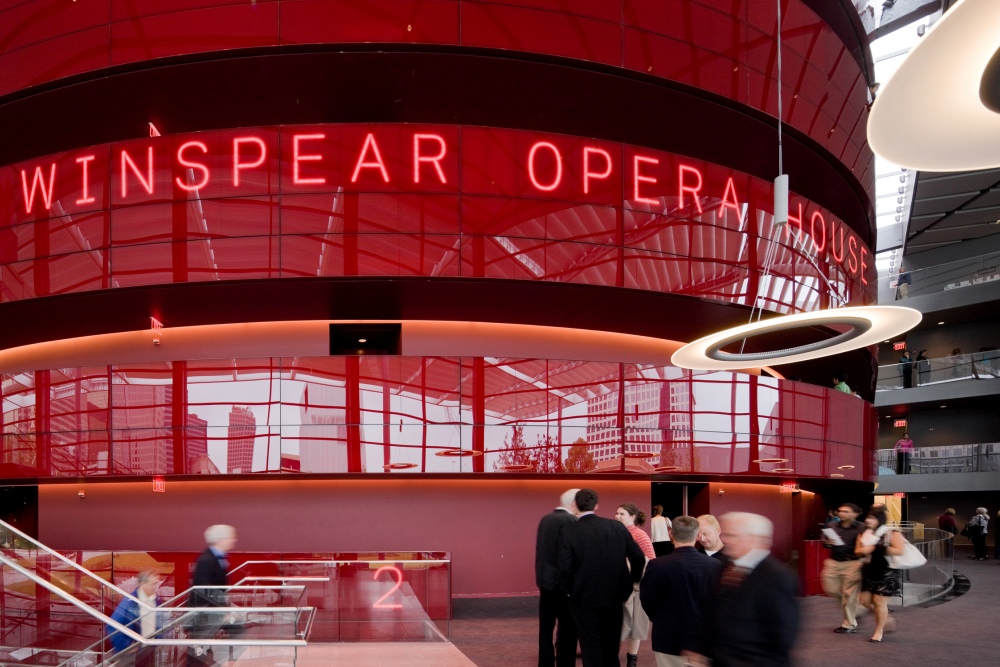 The Winspear, More than Just an Opera House
No longer just a glimmer of hope from decades past, the Arts District is now a cluster of gems with the glowing crimson Winspear Opera House as its ruby.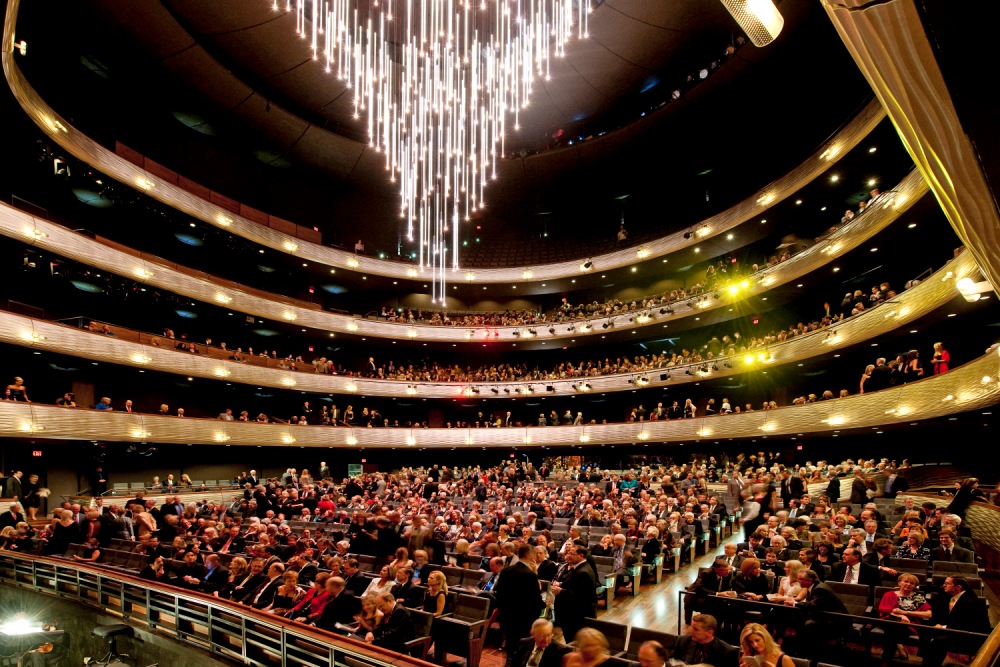 Where to Sit at the Winspear Opera House
Tips from volunteer ushers at the Winspear, along with a good deal of personal experience, have resulted in this collection of our thoughts on seating options.
Tips to Know Before You Go to the Meyerson Symphony Center
If your last experience with orchestra was of the Electric Light variety or was a junior high school band recital, then you may have a pleasant surprise in store.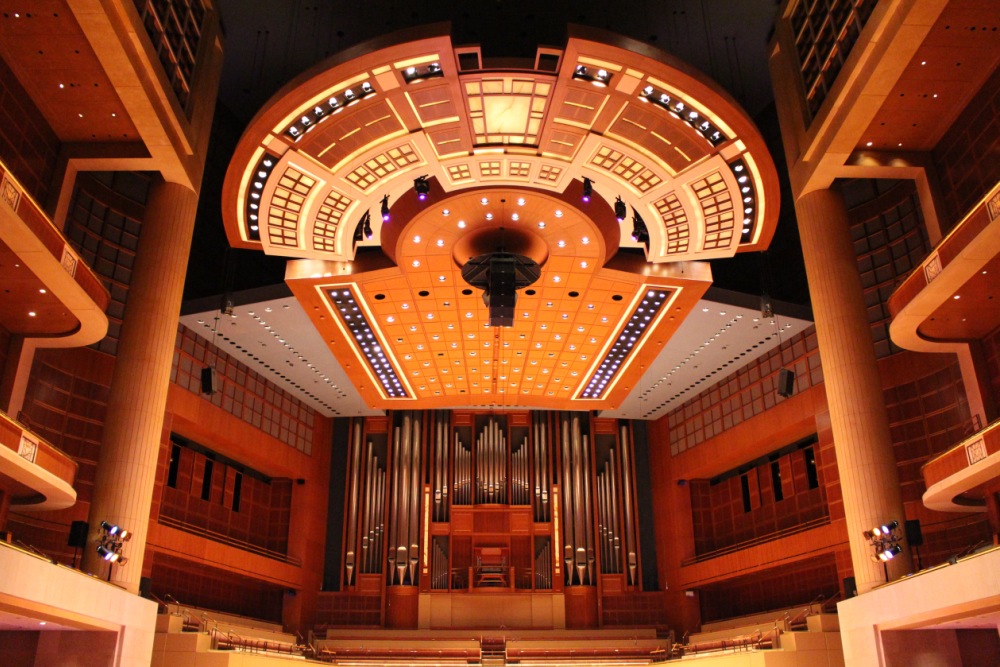 Where to Sit at the Morton H. Meyerson Symphony Center
The center is known for unsurpassed acoustics and unobstructed lines of sight, and we've been pleased with our seating options - for different reasons.
FEATURED LISTINGS

AT&T Performing Arts Center
Encompassed venues include the Winspear Opera House, Wyly Theatre, Strauss Square, Sammons Park, Hamon Hall, and more.

Bass Performance Hall
The crown jewel of Fort Worth is a permanent home to performing arts companies, symphony orchestra, ballet, opera, and more.
521 E. Lawther Dr. | Dallas, TX 75218 | 214-670-8749

Eisemann Center
Located in the heart of Richardson's business area, the Eisemann Center is one of the leading performing arts facilities serving the area.

Majestic Theater
The historic Majestic Theatre, managed by the City of Dallas Office of Cultural Affairs, hosts numerous concerts, comedy shows, and corporate events.
111 N. Tennessee | McKinney, TX 75069 | 214-544-4630
2301 Flora St. | Dallas, Texas 75201 | 214-692-0203
909 1st Ave. | Dallas, TX 75210 | 214-691-7200
Plaza Theatre
This 350-seat arts complex is equipped with state-of-the-art systems for stage productions, concerts, and special events.

The Palace Arts Center
Recognized by the National Register of Historic Places, this art deco-style venue features performances, movies, and more.
© Photo (top) of Winspear Opera House by Tim Hursley
MORE ON THE FLASH LIST
50 Things to Do
Bored? Well, there's definitely no need to be. Take your pick of these fun things to do.
Entertainment News
The latest breaking news and top stories in arts, dining, culture, movies, music, and sports.
Events Calendar
Not everything in town that you could do, but a list of events that you definitely should consider.
Date Night Ideas
From retro candy stores to luxury car rentals, let us help you impress on your next date night out.
Movies in Theaters
See previews of movies coming soon and trailers for films now playing at local theaters.
Go Gallivanting
Our sister website, The Art of Gallivanting, offers extraordinary adventures for ordinary people.