ENTERTAINMENT NEWS
Stay on top of current Dallas events with the latest breaking news and top stories in the areas of arts, dining, culture, entertainment, music, sports, and more.
Nissan Introduces 2017 Pathfinder and Announces New Partnership with Klyde Warren Park
Addison Kaboom Town! to Feature More Shells, Special Effects
Dallas Summer Musicals Announces 2016/2017 Broadway Season
Performing Arts Fort Worth Announces 2016/2017 Broadway at the Bass Season
Save Big with a State Fair of Texas Season Pass, on Sale Now
High-Profile One-of-a-Kind Fords will be on Display at the Shelby Car Show
State Fair of Texas Announces 2016 Free Concert Lineup
State Fair Announces Military Appreciation Day & Admission Discounts
Photos of Texas Fest and Lone Star Food Fest at Toyota Stadium in Frisco
Enter for a Chance to Win Two Tickets to the T-Bone Walker Blues Festival
Musical Theater Review: Ragtime Presented by Dallas Summer Musicals
The Press Club of Dallas Presents the 6th Annual North Texas Legends Induction
Tap into a Craft Brew Experience at Grapevine's Main Street Fest
T-Bone Walker Blues Fest Returns to Longview at Maude Cobb
Friday Night Bluegrass Concert Kicks Off Texas Blueberry Festival
Asian Mint Expands with More Than Doubled Space and New Menu Items
SOLUNA International Music &amp Arts Festival in Dallas Arts District
State Fair of Texas Releases 2016 Creative Arts Competition Handbook
Jason Mehl Appointed Artist in Residence by the Fairmont Dallas
DFW English-Speaking Union to Hold Annual Queen's Tea
Musical Theater Review: Wicked Presented by Dallas Summer Musicals
Toyota Becomes the Official Truck Sponsor of the Texas Rangers
Making Wicked Tick: A Behind-the-Scenes Look at the Smash-Hit Musical
Toyota Texas Bass Classic Announces 2016 Angler Field
Richardson's Wildflower! Arts and Music Festival has Announced the Music Lineup for 2016
The USA Film Festival announces Guess Who's Coming to Dinner?
Nominees Announced for Dallas Summer Musicals High School Musical Theatre Awards
5 Great 'Don't Miss' Experiences During Beauty Live at Galleria Dallas
Brandon Drew Heads Culinary Team at Fairmont Hotel's Pyramid Restaurant and Bar

Recent Events Inspire Dallas' Take on May's National Preservation Month
Dallas Black Dance Theatre to Continue Tradition at Sunrise Easter Service
The Fifth-Annual Big Texas Beer Fest returns to Fair Park in Dallas
The Most Unique Festival in North Texas Returns for its 36th Season
Artist Jason Mehl Brings His Transformative Sculptures to JM Gallery
Toyota Texas Fest Announces Musical Lineup and Food Fest
The Dallas International Guitar Festival Returns to Dallas Market Hall

Dallas Summer Musicals Community Performance is Sold Out and Will Reach Over 3,400 Families
The Salvation Army Women's Auxiliary Fashion Show and Luncheon Celebrates 25 Years of Giving

Dallas Mavericks Foundation, Dallas Stars Foundation to Launch 50/50 Charitable In-Game Raffles
Wingspan Theatre Company to Present a Two-Day Staged Reading of New Play Fly Babies
The Color Run Tropicolor World Tour Comes To Fair Park in Dallas
600+ Attendees Anticipated for Leigh Anne Tuohy at Rainbow Days' Luncheon
Toyota Texas Bass Classic Now Part of Toyota Texas Fest presented by JBL
Indoor Paddleboard Aqua Yoga Adds a Twist to Any Fitness Routine

The Dallas Opera Proudly Presents Its 60th International Season

7th Annual Emmitt Smith Celebrity Invitational Kicks Off with Announcement of Chairs

Dallas Arboretum Presents Dallas Blooms The Artistry in Nature Featuring Explosions of Color
Chef Matt McCallister Names Junior Borges Executive Chef at FT33
Blue Man Group Returns to Bass Performance Hall in Fort Worth, Texas
No Tie Dinner & Dessert Party to Take Place at Frontiers of Flight Museum
Caroline Rose Hunt Shares Her Story at Dream Achievers Luncheon for Communities In Schools
Two-Time Tony Award®-Winner The Bridges of Madison County Makes North Texas Debut at Fair Park
MORE ON THE FLASH LIST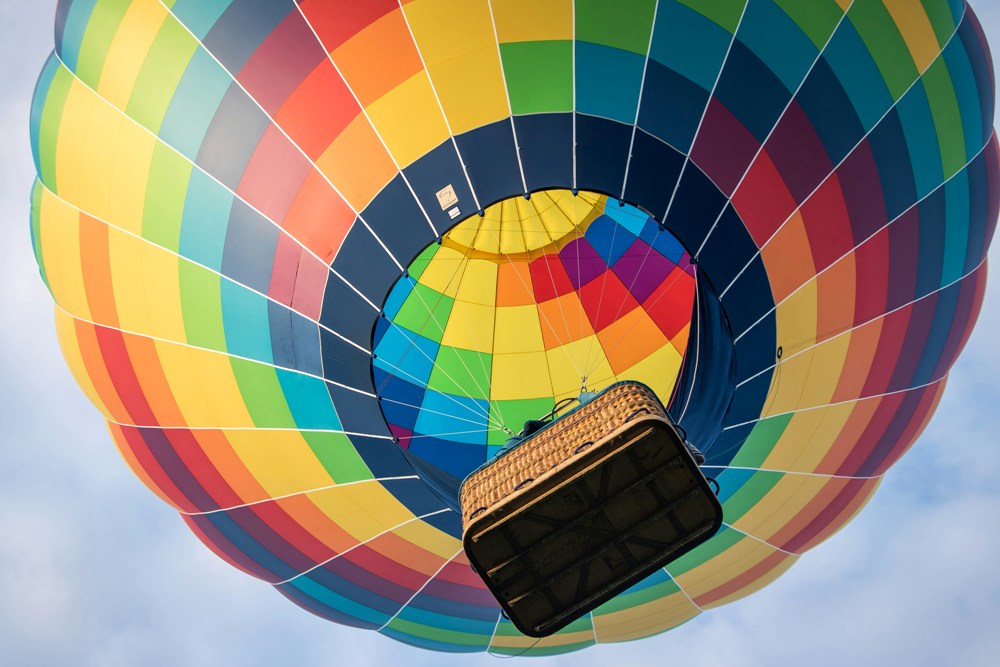 Texas Balloon Race
This world-class event is attracting the very best competitive pilots from across the United States.
Events Calendar
Not everything in town that you could do, but events that you definitely should consider.
Entertainment News
The latest breaking news and top stories in the areas of arts, dining, culture, movies, music, and sports.