FOOD & DINING
We at The Flash List are not professional food critics, nor do we aspire to be. But we are seasoned connoisseurs of 'experience' dining ... be it casual or fine.
Search Local Restaurants by Cuisine, Cost, or Region
Search restaurants by cuisine type, region/area, or price/cost to find local cuisine and dining options in DFW and surrounding areas.
Food Festivals, Beverage Tastings, and Sampling Events
Check the events calendar for upcoming food festivals, wine tastings, chocolate seminars, cooking classes, and much more.
Late Night Dining and Kitchens Open After Midnight
You're hungry. It's after midnight. Which kitchens are still open and where can you get food that hasn't been rotating on the hot dog roller all day?
Cheap Eats and Happy Hour Specials
Need a decent meal for a decent price? Find great meal deals around town like buy-one-get-one-free offers, daily specials, and more.
Isaac Rousso: Concessionaire Extraordinaire
How this humbly-creative restaurateur rose to success at the State Fair of Texas before receiving an offer to take his innovative food concepts nationwide.
Dinner Theater and Mystery Dinners
Have dinner and some fun with movies, comedy, knights on horses, and celebrity look-alikes along with wacky themed mystery entertainment.
Upscale Dining for Extra-Special Events and Occasions
Looking to impress your date or maybe just want to do something different? These out-of-the-ordinary venues offer an extra-special dining experience.
Learn the Basics of How to Taste, Serve, and Pair Wines
Wine is very much like fine art. It has a little to do with what's pleasing to most, but everything to do with what pleases you.
What to do When Navigating a Wine Tasting Festival
Wine tasting events can be a lot of fun and exactly the place to learn about new wines with just a minimal investment of the ticket price.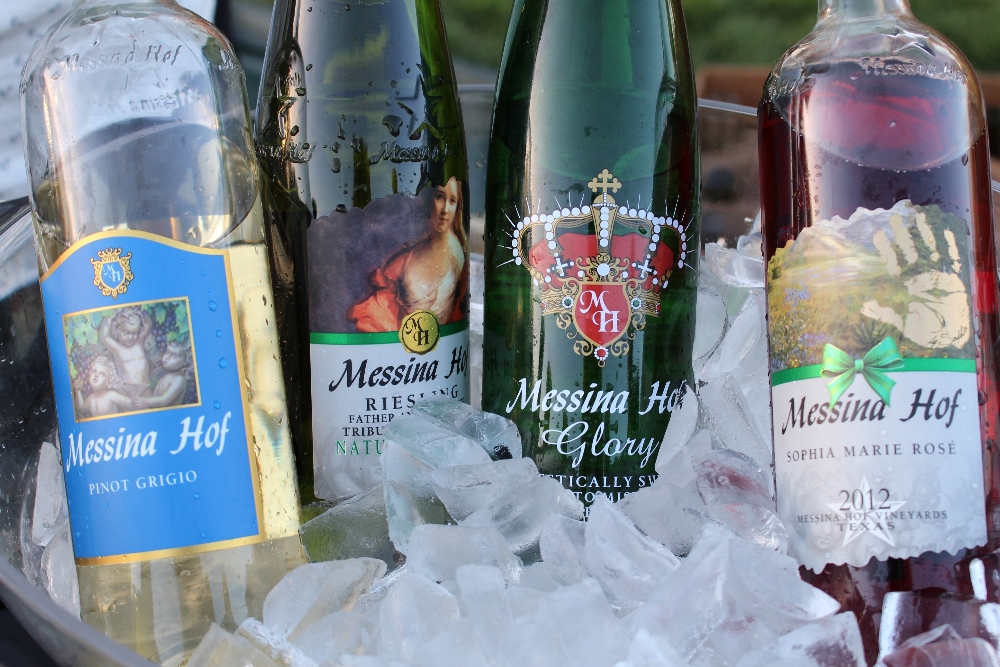 Wine Bars, Cellars, and Tasting Rooms in DFW
Wind down after a long week (or in the middle of one) at one of these relaxing wine lounges, resort cellars, and winery tasting rooms.
How to Open and Serve a Bottle of Champagne
Often in celebratory settings, it's fun to pop the Champagne cork and let the bubbly flow; but sometimes, a little more decorum may be necessary.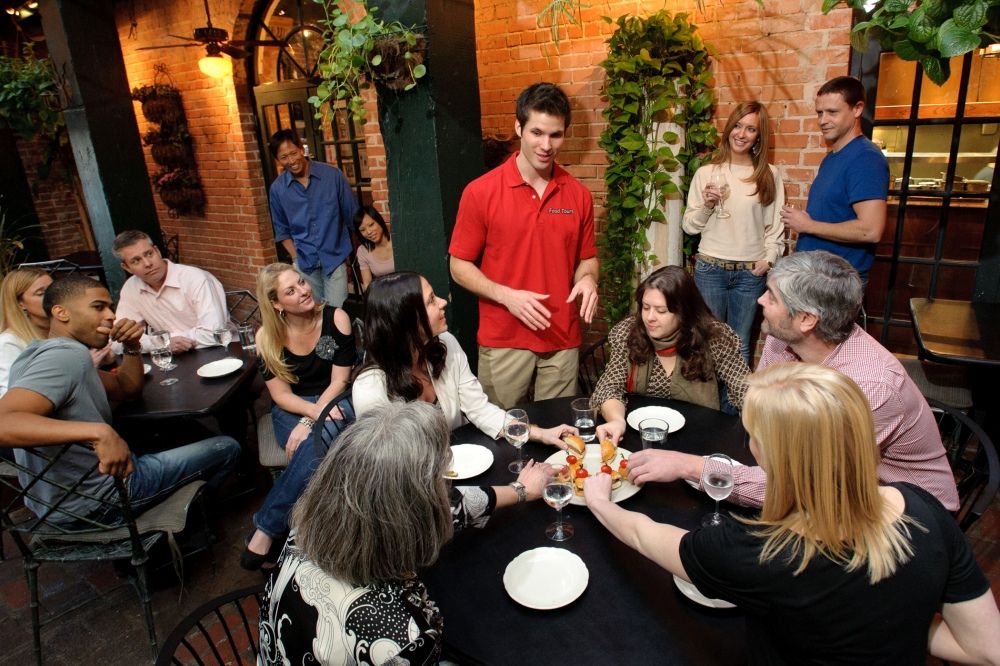 Culinary Walking Tours by Food Tours of America
Rediscover Dallas during a fully-narrated walking tour and taste the local cuisine of charming Uptown, West Village, or Farmers Market.
50 Things To Do Related to Food and Dining
Dip into chocolate fondue, navigate a wine festival like a pro, make your own mozzarella cheese, find retro candy, or learn all about sushi.
How to Purchase Fine Quality Chocolate
Need to know the difference between a truffle and a bonbon? A chocolate maker and a chocolatier? Cacao and cocoa?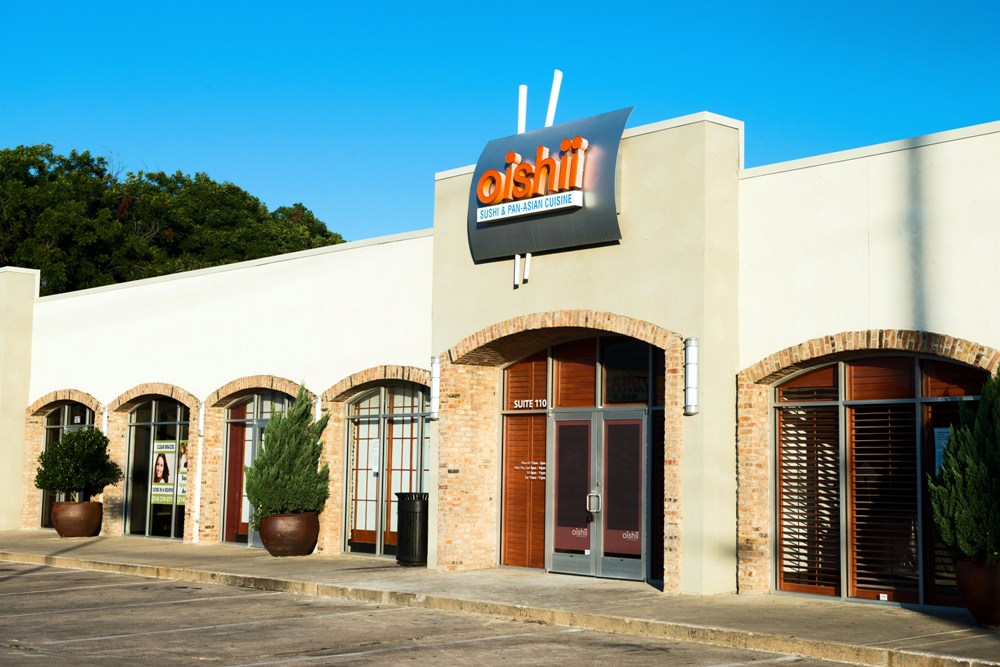 American diners ease into Thanh Nguyen's brand of cuisine at a pace that's comfortable and appealing as well as affordable.
Learn basic knowledge about the different types of sushi, how to eat sushi properly, and ordering at a sushi bar for the first time.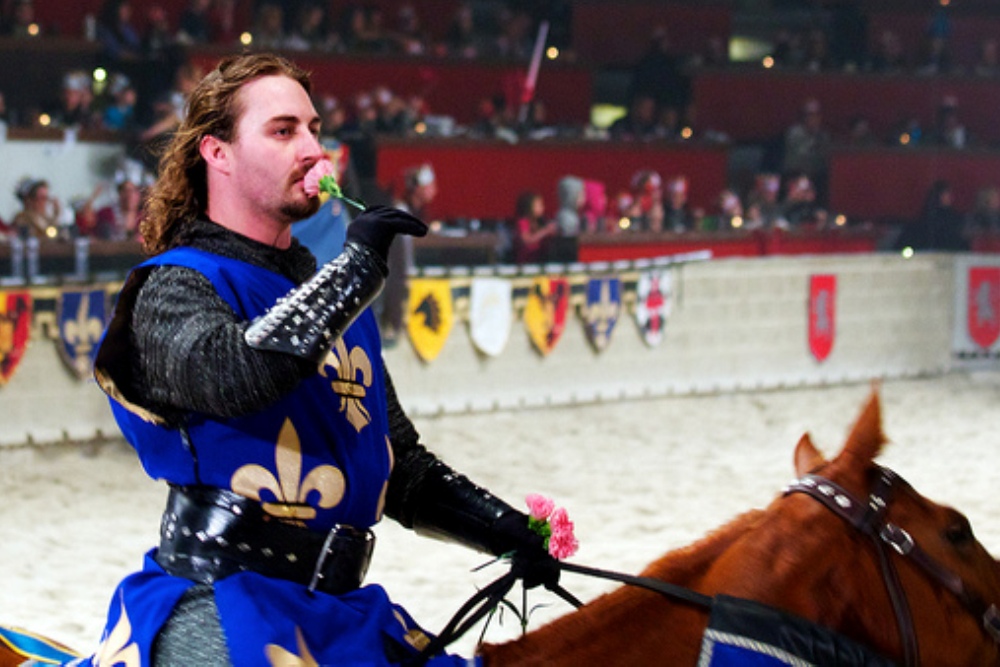 Medieval Times Dinner & Tournament
Encounter an arena set for a royal feast (served without utensils) along with the royal court and brave knights riding magnificent stallions.
Kenny's Wood Fired Grill Serves Traditional Favorites
Adult mac 'n' cheese and bacon cheddar burgers are showcased on the menu along with specialty items like wood-grilled oysters and lobster deviled eggs.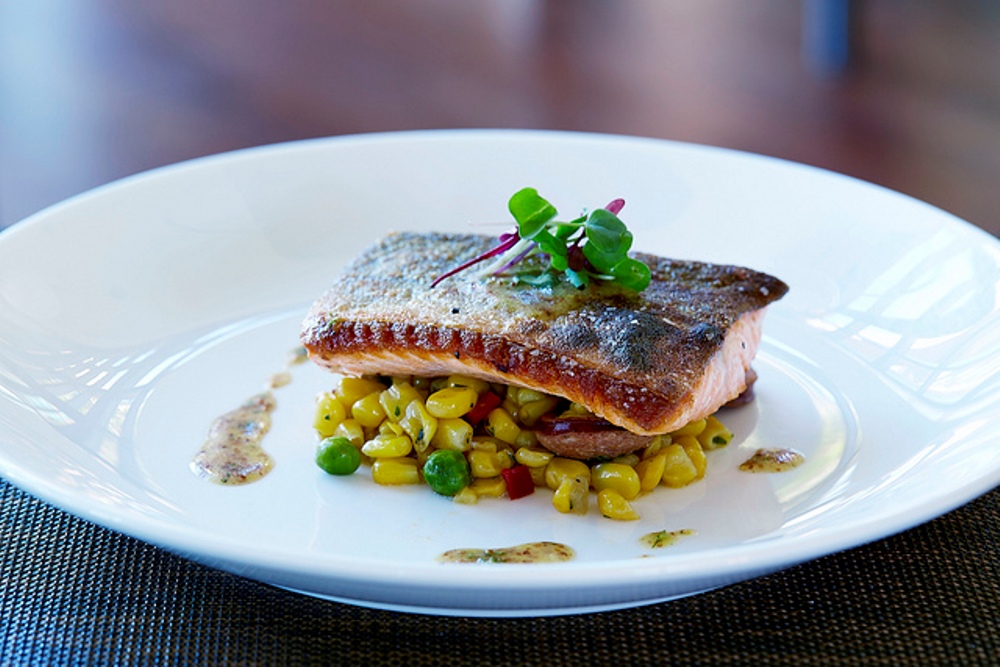 Cafe 43 Epitomizes Dallas Dining in Many Ways
This full-service restaurant (named in reference to the 43rd President) features large-scale artwork, and views of prairie-style landscaping.
George W. Bush Presidential Center
Have your photo taken in the full-scale replica of the Oval Office, eat lunch at Cafe 43, touch a beam from the World Trade Center, or stroll the Rose Garden.
MORE ON THE FLASH LIST
50 Things to Do
Bored? Well, there's definitely no need to be. Take your pick of these fun things to do.
Entertainment News
The latest breaking news and top stories in arts, dining, culture, movies, music, and sports.
Events Calendar
Not everything in town that you could do, but a list of events that you definitely should consider.
Date Night Ideas
From retro candy stores to luxury car rentals, let us help you impress on your next date night out.
Movies in Theaters
See previews of movies coming soon and trailers for films now playing at local theaters.
Go Gallivanting
Our sister website, The Art of Gallivanting, offers extraordinary adventures for ordinary people.