LOVE & ROMANCE
Want ideas for places to go and things to do with your sweetie? We bring you these playful and romantic events and tips to help get your fire a-sparkin'.
50 Romantic Things to Do in Dallas Fort Worth
Roll in a Bentley for the night, customize a candy bar, take two-step lessons, drink in the flavor of a wine tasting festival,or take a gondola ride.
Date Ideas and Where to Go for a Night Out
Check the calendar and hit the town for a night of romance via a candlelit wine dinner, a tango lesson, star gazing, or a head-to-head go kart race.
Cheap Dates and Low-Cost Activities
Find ideas for inexpensive places to go, theater discounts, and free things to do like outdoor concerts, complimentary tasting events, and more.
Adult Toy Stores and Romance Novelty Shops
Shops specializing in fur lined handcuffs, massage oils, body paints, blindfolds, toys, bachelor and bachelorette party supplies, etc.
Romantic Themed Date Night Ideas
From retro candy stores to luxury car rentals and margaritas poolside, let us help you impress your best babe with creative ideas for fun dates.
Find Uniquely Romantic Gifts and Games
Need an extra special surprise for your extra special someone? How about some custom wine labels, a personalized book, or a body imprint painting?
Sexy Lingerie and Intimate Apparel
Find your platform stilettos, fishnet stockings, sexy swimwear, corsets, bustiers, lacy negligees, leather hot pants, clubwear, costumes, and more. Ooh la la.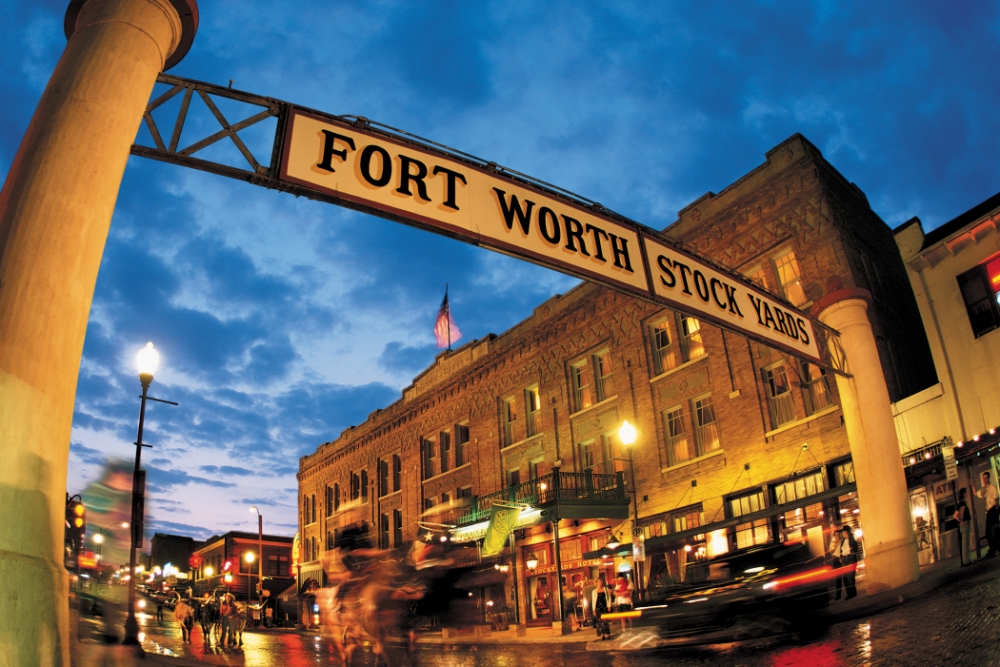 Fort Worth Stockyards National Historic District
Go boot scootin' through the world's largest honkey tonk, maneuver through a cattlepen maze, pay tribute to cowboy culture, or travel on a vintage railroad.
Chocolatiers and Places to Buy Gourmet Chocolates
Find places to purchase fine chocolate, truffles, bonbons, and confections made by the area's best local chocolatiers.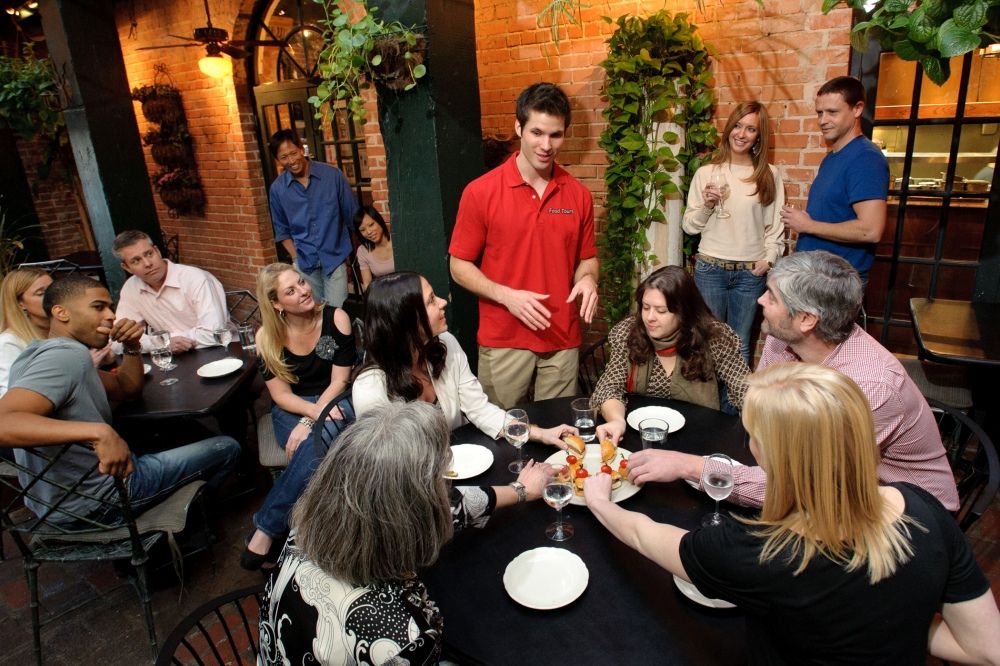 Take a Restaurant-Hopping Foodie Walk
Come hungry and ready for generous portions of home-style favorites, local specialties, refreshing cocktails, and made-from-scratch desserts.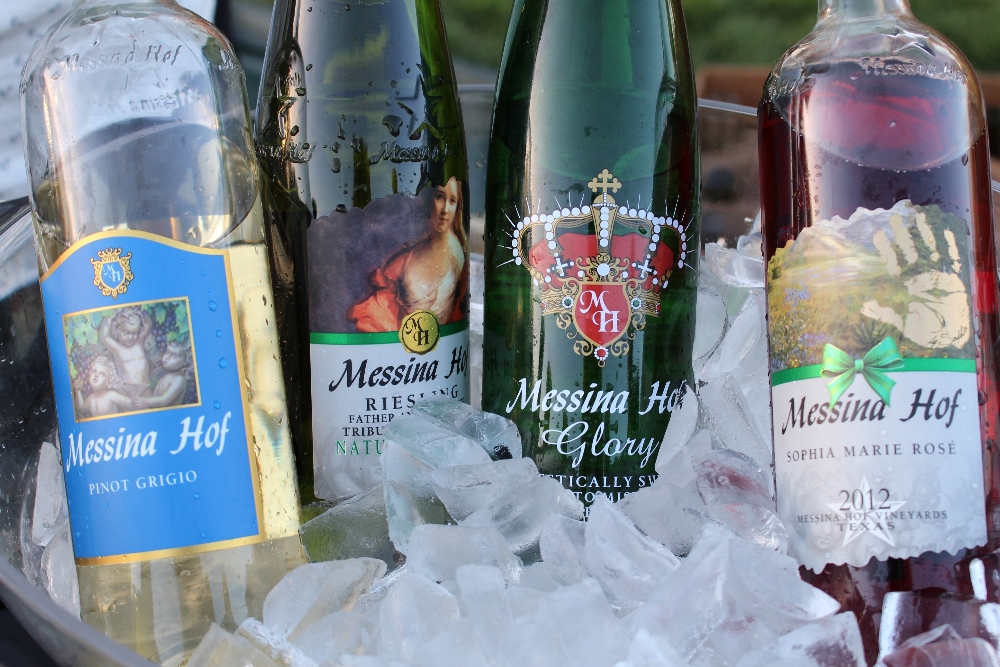 Wine Bars, Cellars, and Tasting Rooms in DFW
Wind down after a long week (or in the middle of one) at one of these relaxing wine lounges, resort cellars, and winery tasting rooms.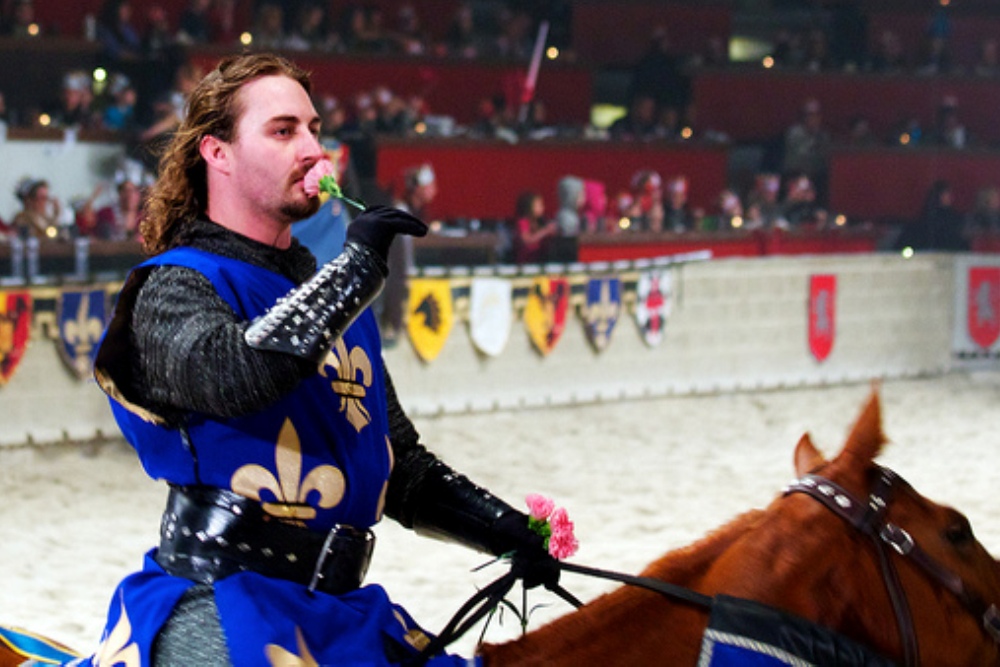 Surrender to an Age of Bravery at Medieval Times
Make your way through the grand ivy-covered towers of Medieval Times' Dallas Castle where you will encounter an arena set for a royal feast.
Reunion Tower and Five Sixty by Wolfgang Puck
Lighting up at night and boasting unparalleled views of the city, the GeO-Deck observation area features an interactive digital experience.
101 Ways to Show Affection and Say I Love You
Fun and thoughtful gestures fill this list of ways to show love and appreciation to your spouse or significant other including ideas like gifts and couples activities.
Learn How to Purchase Fine Quality Chocolate
Need to know the difference between a truffle and a bonbon? A chocolate maker and a chocolatier? Cacao and cocoa?
Learn the Basics of How to Taste, Serve, and Pair Wines
Wine is very much like fine art. It has a little to do with what's pleasing to most, but everything to do with what pleases you.
What to do When Navigating a Wine Tasting Festival
Wine tasting events can be a lot of fun and exactly the place to learn about new wines with just a minimal investment of the ticket price.
How to Open and Serve a Bottle of Champagne
Often in celebratory settings, it's fun to pop the Champagne cork and let the bubbly flow; but sometimes, a little more decorum may be necessary.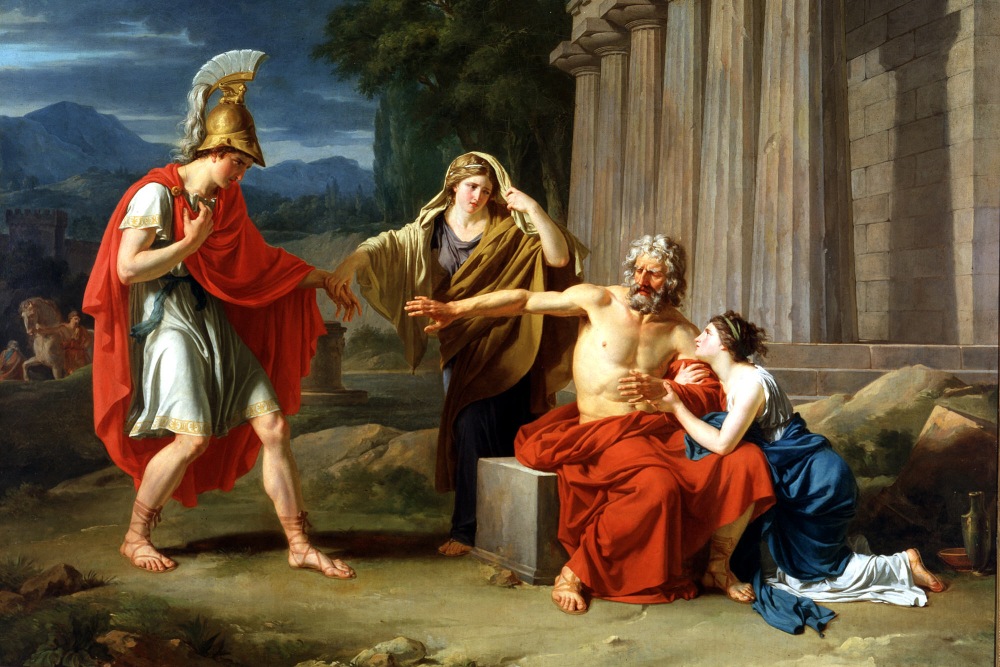 How to View, Appreciate, and Discuss Fine Art
Next time you stroll through a museum, whether or not you figure out what the artist was thinking, here are some questions to get yourself thinking.
MORE ON THE FLASH LIST
50 Things to Do
Bored? Well, there's definitely no need to be. Take your pick of these fun things to do.
Entertainment News
The latest breaking news and top stories in arts, dining, culture, movies, music, and sports.
Events Calendar
Not everything in town that you could do, but a list of events that you definitely should consider.
Date Night Ideas
From retro candy stores to luxury car rentals, let us help you impress on your next date night out.
Movies in Theaters
See previews of movies coming soon and trailers for films now playing at local theaters.
Go Gallivanting
Our sister website, The Art of Gallivanting, offers extraordinary adventures for ordinary people.