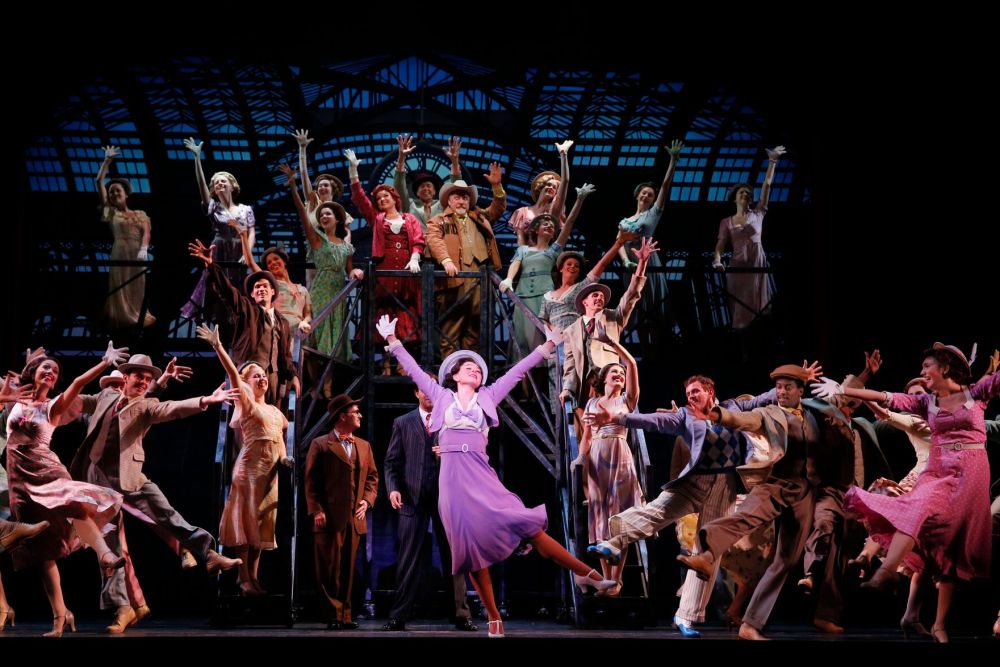 7/1/16 | © Photo by Chris Bennion
From I-30, take 2nd Avenue right on over to 42nd Street, the terrific Tony® Award-winning musical now closing out the 2015-2016 season at Dallas Summer Musicals. Based on a novel by Bradford Ropes and Busby Berkeley's 1933 movie, this show-within-a-show tells the extremely entertaining story of a mild-mannered yet starry-eyed young dancer named Peggy Sawyer (Caitlin Ehlinger) who arrives in New York to audition for the new Broadway musical Pretty Lady directed by the notorious Julian Marsh (Matthew J. Taylor). When the leading lady Dorothy Brock (Kaitlin Lawrence) falls into a mishap, Peggy is thrust into the limelight and given a once-in-a-lifetime chance of becoming a star.
After originally playing on Broadway for 3,486 performances and winning 1981 Tony Awards® for Best Musical and Best Choreography, the 2001 Broadway revival of 42nd Street earned two Tony Awards® including Best Revival of a Musical. The national tour now additionally features Steven Bidwell in the role of Pretty Lady producer Bert Barry, Mark Fishback as wealthy Sugar Daddy Abner Dillon, DJ Canaday as controversial love interest Pat Denning, and Blake Stadnik as the eagerly-romantic leading tenor Billy Lawlor. It is, however, the hilarious Britte Steele as the buxom comic relief Maggie Jones who stole practically every scene in which she appeared and has without a doubt proved herself to be one of the highlights of Dallas Summer Musicals' entire season.
This large, very active cast (38 of them in all) gave exceptionally strong vocal performances during familiar songs like We're In the Money, Lullaby of Broadway, Shuffle Off to Buffalo, and more while simultaneously performing wildly expressive choreography including multiple mesmerizing tap dance numbers. The fantastic live orchestra (conducted by Michael Duff) along with Vegas-style variety presentations and quick transitions of set design elicited round after round of enthusiastic applause from the audience repeatedly throughout the course of the show. A virtual rainbow of spectacular costumes ranged from softly-muted pastels like peach, periwinkle, lavender, and butter cream to brightly contrasting tangerine, sapphire, magenta, and deep scarlet thereby adding keen visual interest to the well-lit glitz and sparkly glamour.
Now that's entertainment!
42nd Street is now playing at the Music Hall at Fair Park through Sunday, July 10, 2016 with tickets starting at just $21.00.
See additional information below or visit:
42ND STREET - Coming to Dallas June 28-July 10!
42nd STREET is presented by Dallas Summer Musicals June 28-July 10, 2016 at Music Hall at Fair Park.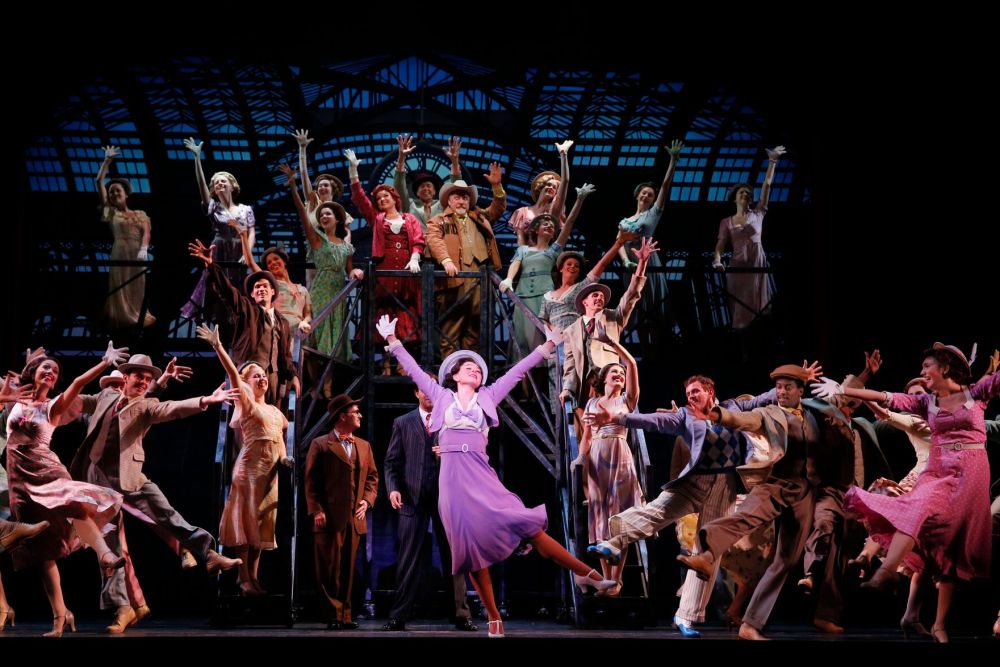 MORE ON THE FLASH LIST
50 Things to Do
Bored? Well, there's definitely no need to be. Take your pick of these fun things to do.
Entertainment News
The latest breaking news and top stories in arts, dining, culture, movies, music, and sports.
Events Calendar
Not everything in town that you could do, but a list of events that you definitely should consider.
Date Night Ideas
From retro candy stores to luxury car rentals, let us help you impress on your next date night out.
Movies in Theaters
See previews of movies coming soon and trailers for films now playing at local theaters.
Go Gallivanting
Our sister website, The Art of Gallivanting, offers extraordinary adventures for ordinary people.