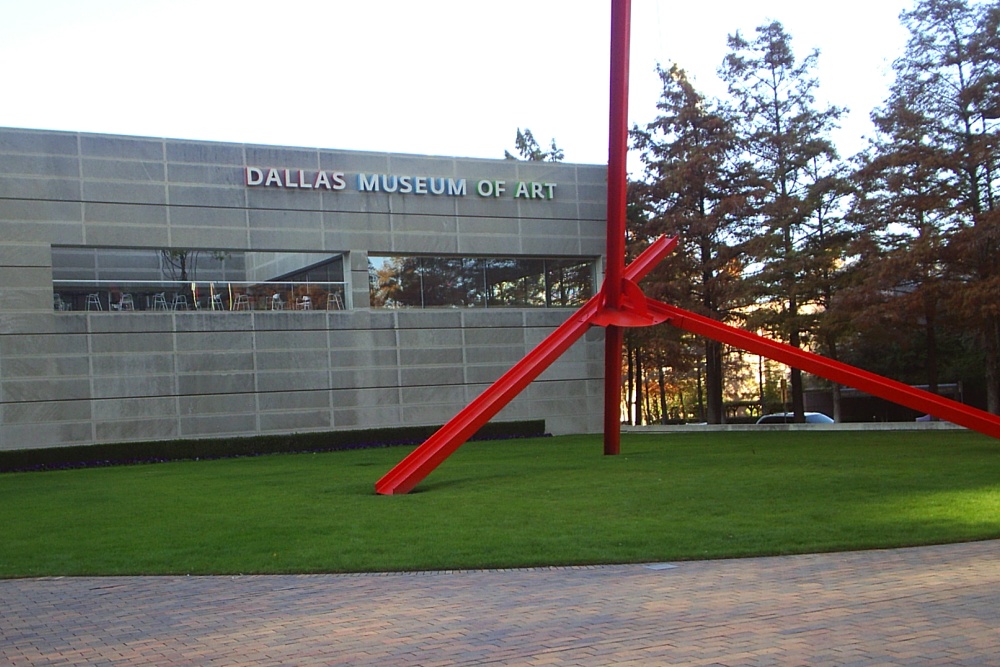 © Photo by The Flash List
We love hanging out at the DMA. It seems like there's always something going on there for any emotion you might have or any mood you might happen to be in. You want undisturbed quiet solitude to ponder the intentions of an artist's use of a particular shade of steel blue? They have that. You want to stay up late, sip wine, giggle with friends, and mingle around? They have that. You want to recline on a blanket under the stars in the warm breeze while swaying to smooth jazz? They've had that too.
Museum Etiquette
Do not touch any of the artwork. Security personnel can usually be found very nearby and will generally not hesitate to confront you if you look like you're getting too close. The museum suggests standing a distance of at least three feet away from works of art.
While still and video photography is allowed in the permanent collection galleries, flash photography and camera lights are not. Video and photography of special exhibitions and loaned objects is not allowed.
Smoking is not permitted anywhere in the museum.
Food and beverages are not allowed in the galleries.
All umbrellas and oversized objects must be checked at the coat check on the first level under the staircase next to the Atrium Cafe.
Late Nights
The museum is open until midnight on the third Friday of each month.
DART to the Art
There is a DART rail station just south of the museum on Bryan Street between St. Paul and Harwood Streets. See DART maps and schedules.
See additional information below or visit:
RELATED STORIES
Dallas Museum of Art
ARTS | INFORMATION
The Dallas Museum of Art offers a wonderful permanent collection of art, various interesting special exhibitions, as well as concerts, hands-on programs, tours, lectures, and more.
MORE ON THE FLASH LIST
50 Things to Do
Bored? Well, there's definitely no need to be. Take your pick of these fun things to do.
Entertainment News
The latest breaking news and top stories in arts, dining, culture, movies, music, and sports.
Events Calendar
Not everything in town that you could do, but a list of events that you definitely should consider.
Date Night Ideas
From retro candy stores to luxury car rentals, let us help you impress on your next date night out.
Movies in Theaters
See previews of movies coming soon and trailers for films now playing at local theaters.
Go Gallivanting
Our sister website, The Art of Gallivanting, offers extraordinary adventures for ordinary people.