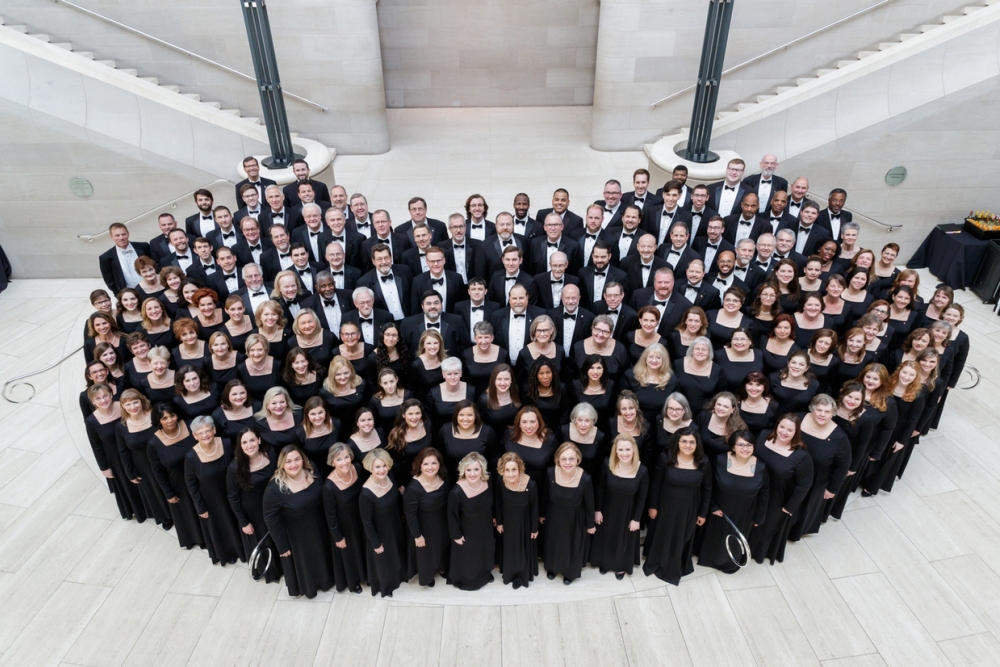 © Photo courtesy of Dallas Symphony Orchestra
Source: Dallas Symphony Chorus | 9/14/17 | Dallas
The Dallas Symphony Orchestra's 2017/18 season marks the 40th anniversary of the Dallas Symphony Chorus (DSC). As the official vocal ensemble of the DSO, the 200-plus members of the DSC volunteer hundreds of hours each season making music around North Texas. Over the past 40 years, these singers have participated in over 1,000 performances beginning with their debut on September 23, 1977, in a performance of Mozart's Mass in C minor.
Joshua Habermann, Dallas Symphony Orchestra Chorus Director, has worked with the DSC since 2010. Now in his seventh season he has encouraged the growth of the ensemble. Since coming to the DSC I have seen the group increase not only in quantity, but also refinement, said Habermann. Many large choruses can sing with power, but the few that also sing with finesse and sensitivity set themselves apart at the top echelon of choral ensembles.
Laura Seale, DSC member since 1978, says I love working together to perform some of the finest music ever composed, and the team spirit is important to me as well.
Choral singing exposes us to beauty, said Habermann. The sound of voices raised in song together can speak directly to our emotional core.
The celebration kicks off with a free concert on October 8, 2017 at the Morton H. Meyerson Symphony Center. A Celebration of Singing will feature choral works sung by the DSC alongside three Dallas-area high school choirs. The program will include a newly commissioned choral work by American composer Jake Runestad, written especially for the Dallas Symphony Chorus, as well as Bernstein's beloved Chichester Psalms. This event is free and open to the public.
In addition, the DSC will present events each month throughout the season designed for choral music lovers. These events will include film screenings, academic seminars, open rehearsals, special performances and more, culminating in a tour of Sweden, Estonia and Finland. For more information and to join us at these events, visit mydso.com/chorus40.
See additional information below or visit:
MORE ON THE FLASH LIST
50 Things to Do
Bored? Well, there's definitely no need to be. Take your pick of these fun things to do.
Entertainment News
The latest breaking news and top stories in arts, dining, culture, movies, music, and sports.
Events Calendar
Not everything in town that you could do, but a list of events that you definitely should consider.
Date Night Ideas
From retro candy stores to luxury car rentals, let us help you impress on your next date night out.
Movies in Theaters
See previews of movies coming soon and trailers for films now playing at local theaters.
Go Gallivanting
Our sister website, The Art of Gallivanting, offers extraordinary adventures for ordinary people.