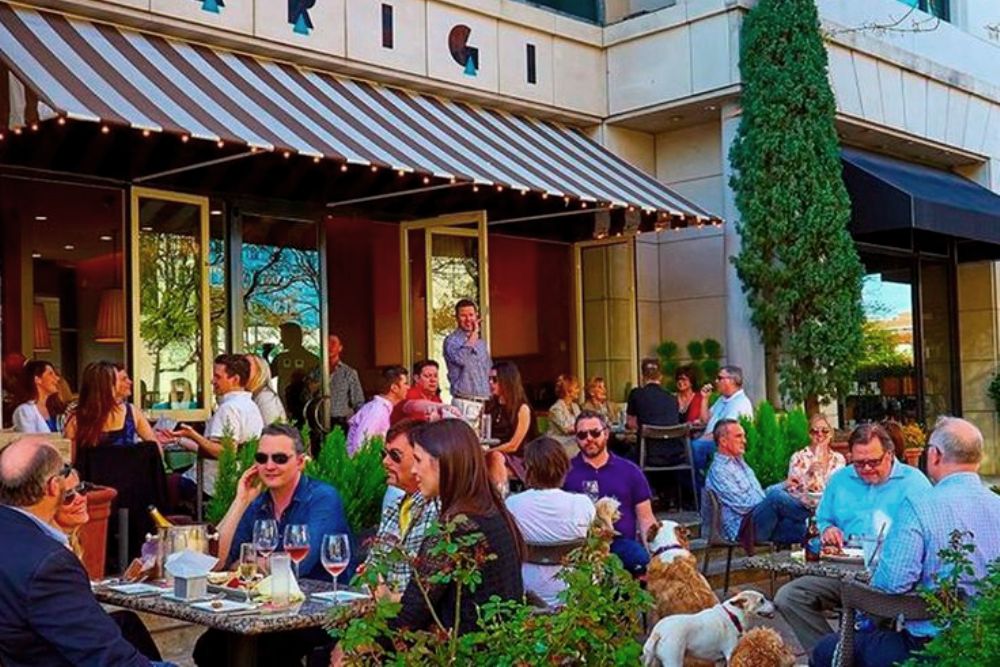 © Photo courtesy of Parigi
Source: Parigi | 2/2/17 | Dallas
Uptown Parisian bistro Parigi plans a special three-course, pre-theater menu during the run of the Dallas Summer Musicals' An American in Paris.
Beginning at 5:30 pm daily, the Parigi menu includes a complimentary appetizer with proof of An American in Paris ticket along with choices of main courses and desserts at various prices depending on selection. The pre-theater menu seating is available, 5:30-6:30 pm. For reservations (highly recommended) call 214-521-0295.
Modeled after the bistros of Paris with a New York feel, Parigi has been catering to the tastes of Dallas' discriminating patrons for over 30 years. The menu is diverse, eclectic, and stylish. The space is cosmopolitan and refined, yet with an upbeat and friendly atmosphere. Sources include produce from local farmers, cheeses from small batch cheese makers, and seafood from sustainable and responsible fishermen. Parigi Dallas is located at 3311 Oak Lawn Avenue, Dallas, TX 75219. For reservations or information, call 214-521-0295.
See additional information below or visit:
An American in Paris on Broadway - Meet Cast Member Sara Esty
Get to know the cast of An American in Paris on Broadway! Gorham, Maine native Sara Esty takes us on a walk around Paris' legendary Notre Dame cathedral, and talks about returning to the Palace Theatre, the place where she performed her first Broadway show.
MORE ON THE FLASH LIST
Subscribe to The List
Sign up for The Flash List's free newsletter with tips, freebies, announcements, news, and more.
Events Calendar
Not everything in town that you could do, but a list of events that you definitely should consider.
Fun Things to Do
You've worked hard and now it's time to play hard. So kick back and enjoy some personal recreation.
Entertainment News
The latest breaking news and top stories in arts, dining, culture, movies, music, and sports.
Date Night Ideas
From retro candy stores to luxury car rentals, let us help you impress on your next date night out.
Movies in Theaters
See previews of movies coming soon and trailers for films now playing at local theaters.