© Photo by The Flash List of Le Freak (scheduled to perform 9/21/17).
Source: The Dallas Arboretum | 10/25/16 | Dallas
The premier concert series "Cool Thursdays" season subscriptions are on sale now at the Dallas Arboretum. As Dallas' only concert series overlooking the picturesque White Rock Lake on the award-winning Martin Rutchik Concert Stage and Lawn, the 2016 concert series has a history of selling out, so get your tickets now. Cool Thursdays spring concert series will kick off on March 23 with Dallas' Favorite Variety Band, Emerald City. New additions this spring include Rhythm Machine Band, A Lively Tribute to Gloria Estefan; Dancing Dream, ABBA Tribute Band; and Fire and Rain, The Ultimate James Taylor Tribute.
Subscription packages are the smartest deal for tickets to Cool Thursdays Concerts, offerings savings of up to 66%, and make for unique and long-lasting Christmas gifts. All packages purchased by December 7 will be delivered in time for the Holidays. Complete series subscriptions (23 concerts) are on sale now for $310. For spring series only, (15 concerts) $195, and for fall series only, (8 concerts) $136.
The "Dancing Dream" tribute band, is one of the best ABBA Tributes, formerly known as the ABBA GIRLZ. This New York City based ABBA Tribute Band features beautiful harmonies, elaborate costumes, and exciting choreography guaranteed to captivate all audiences. Always very well organized from start to finish, they have been entertaining crowds all over North America since 2009.
Fall 2017 Cool Thursdays Concert Series kicks off on September 7 featuring "A Hard Night's Day", A Beatles Tribute. "Kraig Parker", A Tribute to Elvis Presley; "Molly Ringwald's", The World's Greatest 80s Tribute Band; and new this year, "San Antonio Lights", A Tribute to Journey, are a few of the exciting bands that will be featured this fall. San Antonio Lights is a five man band and a high energy group that brings life to any stage and keeps the audience captivated. From perfected covers of Journey songs to your favorite classic rock tunes, their performances have won best tribute band in San Antonio in 2013 and 2014.
In addition to the coolest view of White Rock Lake, attendees can bring picnics and beverages or purchase food from some of DFW's favorite food trucks. The gardens are also open to stroll through before the concert to enjoy the stunning floral spring displays.
The concert series continues every Thursday this spring and early summer and again in the fall. Gates open at 6 p.m., spring concerts begin at 7:30 p.m. and fall concerts begin at 7:00 p.m. For group tickets of 15 or more, call 214-515-6520. On-site parking is complimentary for all concerts and we encourage our guests to take advantage of the close covered parking available at the parking garage.
Spring 2017 Lineup:
March 23 | Emerald City - Dallas' Favorite Variety Band
March 30 | Rhythm Machine Band - A Lively Tribute to Gloria Estefan | New
April 06 | Dancing Dream - ABBA Tribute Band | New
April 13 | Fire and Rain - The Ultimate James Taylor Tribute Band | New
April 20 | Moving Colors - One of Dallas' Favorite Dance Bands | New
April 27 | Rocket Man - The Elton John Tribute Experience
May 04 | Bidi Bidi Banda - A Moving Tribute to the Late Selena Quintanilla | New
May 11 | A Michael Jackson Tribute Band
May 18 | Walk the Line - Johnny Cash Tribute Band
May 25 | Bruce in the USA - The World's #1 Tribute Band to Bruce Springsteen
June 01 | Warehouse - Dave Matthews Tribute Band
June 08 | Chicago Reloaded - A Unique Tribute to Chicago
June 15 | U2 by UV - Authentic U2 Tribute Performance | New
June 22 | The Limelight Band - Dallas' Hottest New Party Band
June 29 | Fleetwood Max - Mystical Tribute to Fleetwood Mac | New
Fall 2017 Lineup:
September 07 | A Hard Night's Day - A Tribute to the Beatles
September 14 | Kraig Parker - A Tribute to Elvis Presley
September 21 | Le Freak - The Greatest Disco Band in the World
September 28 | Turnstiles - A Billy Joel Tribute Band
October 05 | Emerald City - Dallas' Favorite Variety Band
October 12 | San Antonio Lights - A Tribute to Journey | New
October 19 | Satisfaction - The International Rolling Stones Show
October 26 | Molly Ringwalds - The World's Greatest 80s Tribute Band
See additional information below or visit:
Dallas Arboretum | Cool Thursdays
Dallas Arboretum Concert Series
A fantastic montage of the Dallas Arboretum concert series.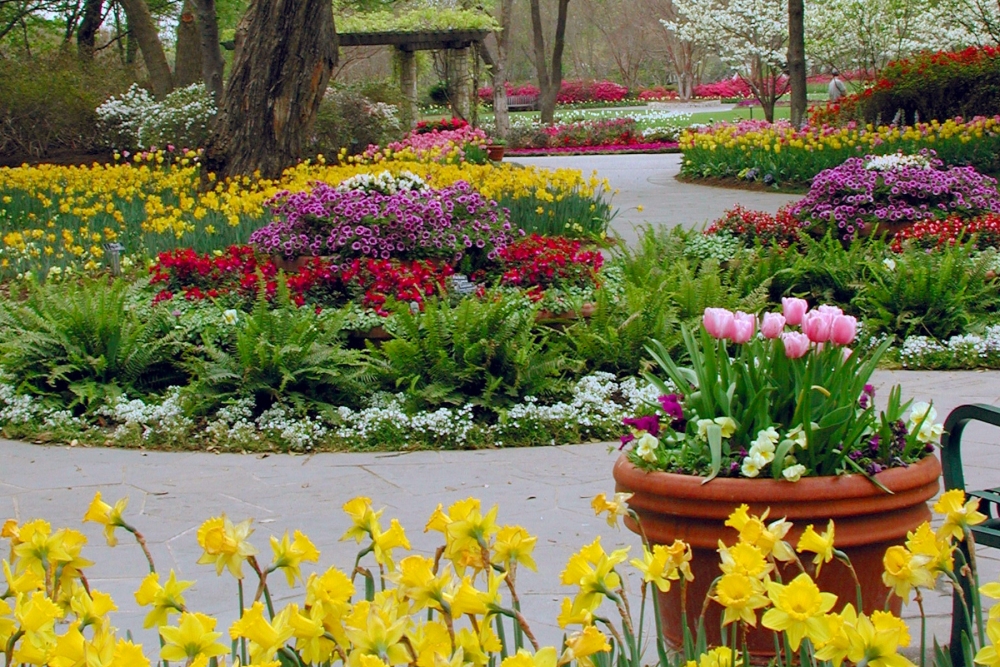 MORE ON THE FLASH LIST
50 Things to Do
Bored? Well, there's definitely no need to be. Take your pick of these fun things to do.
Entertainment News
The latest breaking news and top stories in arts, dining, culture, movies, music, and sports.
Events Calendar
Not everything in town that you could do, but a list of events that you definitely should consider.
Date Night Ideas
From retro candy stores to luxury car rentals, let us help you impress on your next date night out.
Movies in Theaters
See previews of movies coming soon and trailers for films now playing at local theaters.
Go Gallivanting
Our sister website, The Art of Gallivanting, offers extraordinary adventures for ordinary people.