© Photo by Steve McNicholas
On most mornings in the early 1980's, you could find me cruising to high school in my beefed-up Smokey and the Bandit Trans Am while banging my head to the fist-pumping sounds of Quiet Riot or Motley Crue. The pulsating beats of rock and heavy metal were music to my ears back then; and even today, in melody-infused moments of peaceful kumbaya reflection, I still tend to bounce my head gently from front to back rather than swaying it side to side.
So it was no surprise whatsoever that the show STOMP, now running at Dallas Summer Musicals, was right up my ... well, alley. What started out as a UK percussion movement two and a half decades ago by Luke Cresswell and Steve McNicholas (then members of the street band Pookiesnackenburger known for the acclaimed "Bins" Heineken commercial) is now an international sensation and winner of an Olivier Award for Best Choreography (London's version of the Tony Awards). What acapella singing groups are to the vocal genre of entertainment, STOMP is to the instrumental counterpart.
Like a rhythmically-mesmerizing Spirograph of sound (and, in some cases, light), STOMP has a uniquely-raw story to tell and uses dustbins, basketballs, radiator hoses, and even crinkly brown lunch sacks to do it. The fascinating production deftly transforms seemingly-ordinary objects into, say, a synchronized orchestra of stiff-bristle push brooms, a carefully-choreographed ballet of grocery carts, or a marching drum line of water-filled kitchen sinks. Progressively intricate in its complexity, STOMP pumps out tribal beats with wooden poles, creates festive contagions of Zippo lighter flames, and generously sprinkles in humorously-antagonistic comedy relief which keeps the crowd giggling throughout.
Ample opportunities for audience participation during impressive hand clap routines effectively make the motions of Miss Mary Mack, Mack, Mack look like, ahem, child's play; and I can only imagine what the group could do with a bunch of those of those dice-popping plastic bubbles that come mounted to the middle of Trouble game boards!
STOMP runs at Dallas Summer Musicals through Sunday, February 19, 2017 with tickets starting at just $15.00.
See additional information below or visit:
STOMP - Coming to Dallas February 14-19, 2017
STOMP is presented by Dallas Summer Musicals February 14-19, 2017 at Music Hall at Fair Park.
Dallas Summer Musicals 2016/2017 Season Announcement
We're thrilled to announce our new season, and we hope you'll join us! Season Tickets On Sale Now! Visit www.DallasSummerMusicals.org to renew your subscription or to become a new DSM subscriber today!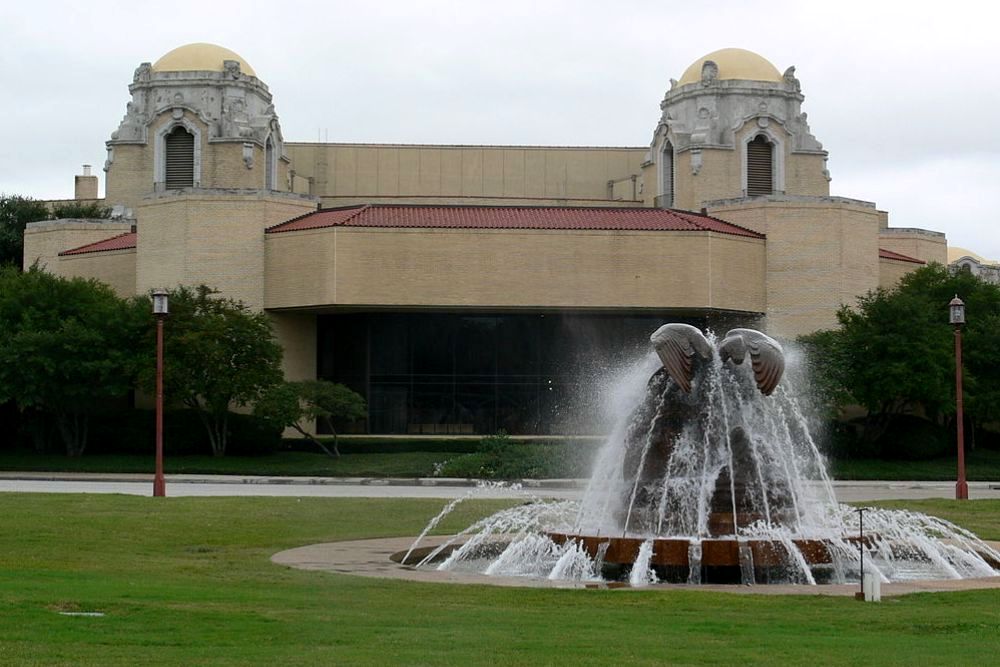 MORE ON THE FLASH LIST
50 Things to Do
Bored? Well, there's definitely no need to be. Take your pick of these fun things to do.
Entertainment News
The latest breaking news and top stories in arts, dining, culture, movies, music, and sports.
Events Calendar
Not everything in town that you could do, but a list of events that you definitely should consider.
Date Night Ideas
From retro candy stores to luxury car rentals, let us help you impress on your next date night out.
Movies in Theaters
See previews of movies coming soon and trailers for films now playing at local theaters.
Go Gallivanting
Our sister website, The Art of Gallivanting, offers extraordinary adventures for ordinary people.