© Photo by Matthew Murphy
Beyond the trials of daily life, beyond our nation's political discourse and opposing viewpoints, and even beyond humanity itself, there is one virtue which will always remain in force ... and that is love. The greatest challenge we continually face, however, is accepting and cultivating such love; even, for instance, if one's days are simply spent manufacturing men's footwear in a generations-old struggling shoe factory.
The currently-touring production of Kinky Boots tells the inspirational story of straitlaced British factory owner Charlie Price (Curt Hansen) whose business turns on its sparkly high heel when he unexpectedly meets Lola (Timothy Ware), a fabulous performer in need of a sturdy new pair of stilettos. Together, they save the company from closure by finding an under-served [fetish] niche market and creating a range of shoes for a range of men. Based on the 2005 British film which was inspired by a true story, this smash-hit musical about rejection, redemption, and the power of acceptance has won every major Best Musical award and ranks highly among the most entertaining shows to grace the stage of Dallas Summer Musicals based at the Music Hall at Fair Park.
With music and lyrics by the Tony®- and Grammy-winning Cyndi Lauper (widely known for hits Girls Just Want to Have Fun, Time After Time, and more), Kinky Boots has marked the renowned singer-songwriter's Broadway debut as a musical theater composer thereby introducing us to a deeply rich set of warm melodies that range in sound from Rachmaninoff-inspired to Latin-flared to folk-ish to distinctly 80's. Utilizing a touring orchestra consisting of keyboards, guitars, bass, and drums, Lauper's lyrical True Colors shine through as vibrantly as the backlit multihued stained-glass-like windows of the Northampton shoe warehouse where the story primarily takes place.
While Kinky Boots is wonderfully exciting, theatrically engaging, and packed with thrilling choreography, it is at the same time a heartwarming tale of acceptance and bailing out a friend in need. The musical, based on the book by four-time Tony® award-winner Harvey Fierstein, not only stresses tolerance, but also explores friendship and loyalty in a way that is richly personal, deeply moving, and highly entertaining.
And to boot (buh dum chh), who doesn't love an evening of finely-crafted synthetic British accents?
Kinky Boots runs at Dallas Summer Musicals through Sunday, April 9, 2017 with tickets from $20.00 and a length of approximately 2 hours and 15 minutes including one 20-minute intermission.
See additional information below or visit:
KINKY BOOTS - Coming to Dallas March 2017!
KINKY BOOTS is presented by Dallas Summer Musicals March 28-April 9, 2017 at Music Hall at Fair Park.
Dallas Summer Musicals 2016/2017 Season Announcement
We're thrilled to announce our new season, and we hope you'll join us! Season Tickets On Sale Now! Visit www.DallasSummerMusicals.org to renew your subscription or to become a new DSM subscriber today!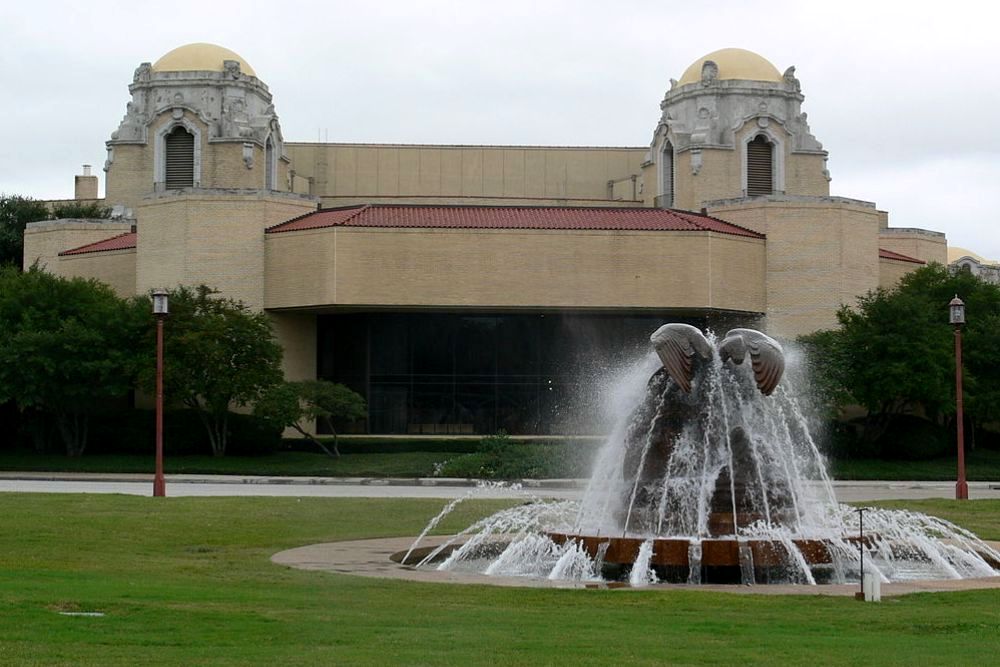 MORE ON THE FLASH LIST
50 Things to Do
Bored? Well, there's definitely no need to be. Take your pick of these fun things to do.
Entertainment News
The latest breaking news and top stories in arts, dining, culture, movies, music, and sports.
Events Calendar
Not everything in town that you could do, but a list of events that you definitely should consider.
Date Night Ideas
From retro candy stores to luxury car rentals, let us help you impress on your next date night out.
Movies in Theaters
See previews of movies coming soon and trailers for films now playing at local theaters.
Go Gallivanting
Our sister website, The Art of Gallivanting, offers extraordinary adventures for ordinary people.