© Photo by Jose Leon Photography
Ladies and gentlemen, boys and girls, step right up and walk back in time to this turn-of-the-century circus spectacular featuring a dazzling array of acrobatic performances and amazing feats of strength! From the producers of the world's biggest magic show The Illusionists as well as the award-winning puppeteers from War Horse, comes this spectacular world-premiere event at Dallas Summer Musicals. Realistic-looking life-sized elephants come to town for the North Texas premier of this decadent new show featuring a huge cast performing dangerous and mesmerizing circus acts.
Come one, come all, see 'em each, see 'em all as Ringmaster Willy Whipsnade (David Williamson) presents:
The Flying Fins
Artur Ivankovich, Petter Vastermark and AJ Saltalamacchia
Repeated sturdy jumps onto opposite ends of the teeterboard send agile partnering acrobats high, high into the air for some jaw-dropping flips and stunts.
The Sensational Sozonov
Mikhail Sozonov
The son of two Russian circus performers, this international award-winner deftly balances himself upside-down on a way-tall stack of moving parts for his highly-suspenseful Rola Bola act.
The Cycling Cyclone
Florian Blummel
You know those awesome bicycle stunts that the cool guys on your hometown block used to do? They've likely got nothing on the "Wizard of the Wheel" and his fascinating "ballet with a bicycle."
The Elastic Dislocationist
Senayet Asefa Amare
Exotic and athletic describe the mind-bending body bending of this extreme contortionist who began her career with a highly-successful tour alongside the "Queens of Africa."
Duo Flash
Yevgeniy Dashkivskyy and Yefrem Bitkine
These humorous 'ladies men' provide slapstick style during a series of synchronized acrobatic maneuvers, pantomime comedic antics, and a few strategically-inserted modern-day dance moves.
Lucky Moon
Elena Gatilova
Called the "most acclaimed aerialist of a generation," this former world champion of rhythmic gymnastics delivers a stunningly-beautiful and highly-emotional display of showmanship.
Les Incredibles
Anny Laplante and Andrei Kalesnikau
He is strong, she is petite, and they're in love. He stands on a stilted contraption and flips her through the air like nobody's business ? even as she's blindfolded.
The Great Gaston
Francois Borie
Over his head, through his legs, over his back, seven at a time, running around the stage ? this award-winning circus artist is one of the fastest jugglers performing today.
Los Lopez
The Lopez Family
Doing death-defying tricks on the high wire without a net, this high-energy family walks, runs, dances, plays Leap Frog, and does handstands on bicycle handlebars way above the circus floor.
So head on over to the Music Hall at Fair Park for what just may be the greatest show in Dallas right now! A miniscule admission fee starting at just $16.00 will get you into the show to see these and more "wild, weird, and wonderful" acts onstage now until Sunday, June 4, 2017!
See additional information below or visit:
CIRCUS 1903 - The Golden Age of Circus
CIRCUS 1903 ? THE GOLDEN AGE OF CIRCUS is presented by Dallas Summer Musicals May 23-June 4, 2017 at Music Hall at Fair Park.
Dallas Summer Musicals 2016/2017 Season Announcement
We're thrilled to announce our new season, and we hope you'll join us! Season Tickets On Sale Now! Visit www.DallasSummerMusicals.org to renew your subscription or to become a new DSM subscriber today!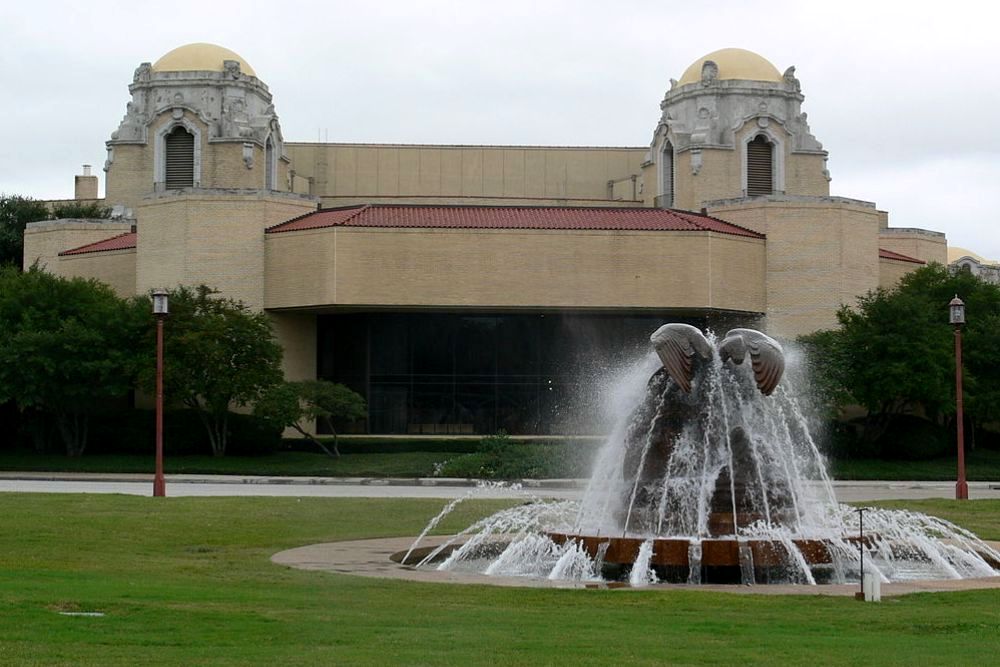 MORE ON THE FLASH LIST
50 Things to Do
Bored? Well, there's definitely no need to be. Take your pick of these fun things to do.
Entertainment News
The latest breaking news and top stories in arts, dining, culture, movies, music, and sports.
Events Calendar
Not everything in town that you could do, but a list of events that you definitely should consider.
Date Night Ideas
From retro candy stores to luxury car rentals, let us help you impress on your next date night out.
Movies in Theaters
See previews of movies coming soon and trailers for films now playing at local theaters.
Go Gallivanting
Our sister website, The Art of Gallivanting, offers extraordinary adventures for ordinary people.