AUTOMOTIVE NEWS
Car reviews, auto news, car show updates, and motorsports coverage by Sherri Tilley, publisher of The Flash List entertainment guide.
FEATURED ARTICLES
5 Reasons Every Girl NEEDS a Rolls-Royce Ghost
From its classic features to its fashion-forward style, this luxury motor car from Goodwood, England, is a supermodel of refined elegance.
Riding Like a Rock Star in the New Lincoln Continental
Elegant design, serene interior, and effortless power add Calgon-take-me-away style to the brand's elegant portfolio.
The 2017 Chrysler Pacifica Offers Grown-Up Features for the Kid in You
Advanced features demonstrate that this family minivan doesn't toy around with working hard so that you can stay focused on playing hard.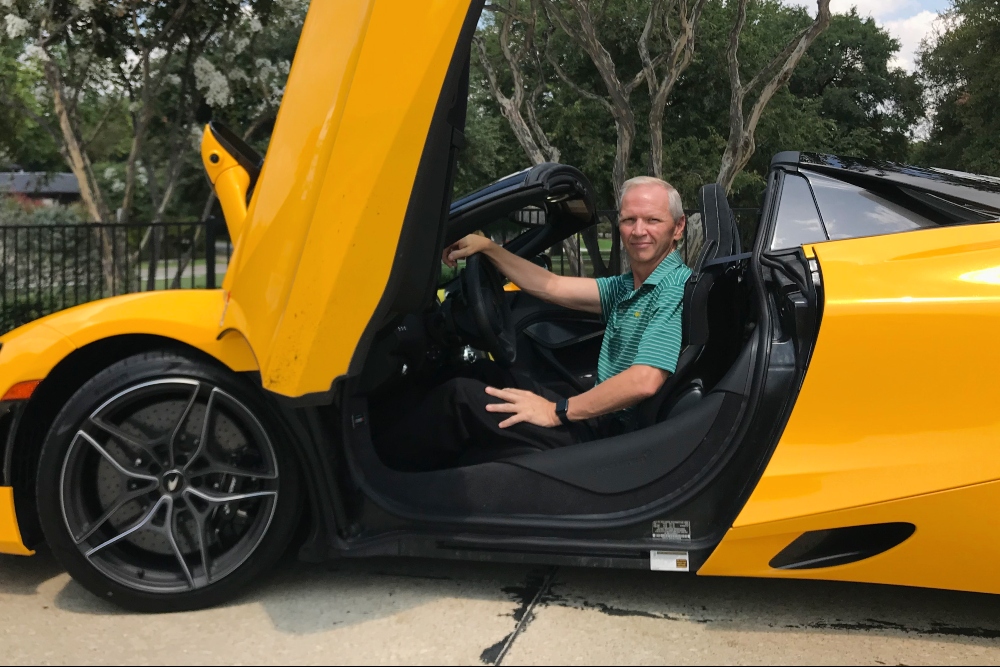 An Off-Road Adventure in the 2016 Toyota Tacoma TRD 4x4
C'mon, let's go places ... like perhaps on an off-road adventure with Mike Sweers, the chief engineer for both the Toyota Tacoma and Tundra.
MORE ARTICLES
New Aston Martin Vantage Offers Unmistakable Road Presence
1/24/18 | SHERRI TILLEY
The hand-built British sports car will be available in the United States this summer as a model year 2019.
Custom-Tailored Features of the 2017 Lincoln MKZ Fit Like a Glove
8/24/17 | SHERRI TILLEY
The upscale brand stays true to its distinguished clientele by offering quiet luxury and elevated privileges.
Gadgets Galore Adorn the Ruggedly Handsome TRD Off-Road
7/26/17 | SHERRI TILLEY
The 2017 Toyota 4Runner offers sufficient capability for a wide array of camping, climbing, and carpooling needs.
Toyota Highlander Helps Millennials Cross Over Into Luxury Territory
6/19/17 | SHERRI TILLEY
Carefully-curated features appeal to the burgeoning demographic currently bounding onto the auto-industry scene.
Dog-Friendly Features of the 2017 Lexus NX
6/19/17 | SHERRI TILLEY
The stylish luxury crossover provides an assortment of creature comforts for a variety of creatures.
A Scenic Drive along El Camino Real de los Tejas in the Lexus ES 350
5/5/17 | SHERRI TILLEY
Venture back in time as we drive this forward-thinking luxury sedan along a centuries-old travel and trade route.
The Eye-Catching 2017 Lexus RC F is Indeed a Work of Art
4/22/17 | SHERRI TILLEY
Museum-quality sculpting paired with a powerful V8 engine will ignite your passion for performance.
Safety Comes with a Price ... but You Won't be Paying Extra for It
4/17/17 | SHERRI TILLEY
Toyota has equipped all 2017 RAV4s with a comprehensive safety package that comes standard on LE, XLE, SE, Limited, and Platinum.
Take a Peek at the Sexiest Cars of the 2017 Houston Auto Show
4/7/17 | SHERRI TILLEY
For adrenaline-inducing high-performance cars or high-end luxury eye candy, here's a sneak peek at ten of the most drool-worthy cars.
The Versatile Lexus GS F Adapts from Country Club to Countryside
3/31/17 | SHERRI TILLEY
This luxury sports sedan offers elegance and speed for the stylishly high-heeled and seriously lead-footed.
RAM Trucks Help Demonstrate That Everything's Bling-ier in Texas
3/28/17 | SHERRI TILLEY
The brand's best-selling model in Texas now brings even more premium upgrades exclusively to buyers in the Lone Star State.
Ford Reveals All-New Expedition at Dallas Cowboys Training Facility
2/07/17 | SHERRI TILLEY
With 40 new features and technologies, the vehicle is the smartest, most capable, most adaptable Expedition ever built.
The New Lexus ES 300h Offers a Sound Proposition
1/18/17 | SHERRI TILLEY
The tranquil cabin of this elegant sedan offers noise-reducing components and pleasantly-agreeable tones which are like music to the ears.
Lexus RX Interior Design: A Hands-On Experience
10/02/16 | SHERRI TILLEY
Just as impressive on its futuristic inside as it is on its aggressively-sculpted outside, this luxury vehicle maintains remarkable elegance.
MX-5 Fans Sign the Millionth Miata on Its Nationwide Celebration Tour
09/25/16 | SHERRI TILLEY
Roadster enthusiasts got a chance to view the all-new Mazda MX-5 and sign the millionth Miata at a recent celebration tour stop.
Toolin' Around the Fort Worth Cultural District during Nissan's Year of the Truck
09/15/16 | SHERRI TILLEY
With significantly-fresh updates to an artful line of trucks and SUVs, the company showcased its newest vehicles in a beautiful park-like setting.
Take a Peek at the 2017 Nissan GT-R with Titanium Exhaust, Bose Audio System, and Active Noise Cancellation
07/07/16 | SHERRI TILLEY
Starting at $109,990 MSRP, the 2-door 4-seat Nissan GT-R offers 565 horsepower and a new set of refined features both inside and out.
Pearls of Wisdom: A Ladies' Tour of the Deep South Featuring the Toyota Avalon Hybrid Limited
11/01/15 | SHERRI TILLEY
Embarking on a 3,000-mile drive through six southern states, we examined 10 unique aspects of the practical yet elegant Toyota Avalon Hybrid Limited.
Titan Equipped with Diesel Goodness
08/31/15 | SHERRI TILLEY
The all-new 2016 Nissan Titan XD full-size pickup, powered by a Cummins 5.0L V8 turbo diesel engine, brings a new niche segment to the American truck market.
10 Things to Like About the Toyota Camry
06/29/15 | SHERRI TILLEY
The 2015 Toyota Camry XLE offers an array of comfort and convenience options, designer style preferences, safety features, and cutting-edge technology packages.
Maxima Takes Cues from the U.S. Navy's Blue Angels
06/03/15 | SHERRI TILLEY
Nissan's visit to the U.S. Navy's Blue Angels has resulted in a highly distinctive fighter jet inspired luxury design for the brand's 4-door sports car.
Ram Trucks Makes History Setting New Guinness World Record
04/18/15 | SHERRI TILLEY
Ram truck owners helped the Ram Truck brand set a new Guinness World Records title for the largest parade of pickup trucks on Saturday, April 18, 2015.
Mazda Showcases Latest in KODO Design
1/27/15 | SHERRI TILLEY
Capturing the moment that energy becomes movement, KODO elicits the sensation of sudden acceleration even when the vehicle is at a standstill.
Car Review of the 2015 Lincoln MKZ
11/15/14 | SHERRI TILLEY
The 2015 Lincoln MKZ is a neo-traditional forward-thinking sedan loaded with an abundance of high-tech devices that you just might find alright, alright, alright.
MORE ON THE FLASH LIST
Fun Things to Do
You've worked hard and now it's time to play hard. So kick back and enjoy some personal recreation.
Entertainment News
The latest breaking news and top stories in arts, dining, culture, movies, music, and sports.
Events Calendar
Not everything in town that you could do, but a list of events that you definitely should consider.
Date Night Ideas
From retro candy stores to luxury car rentals, let us help you impress on your next date night out.
Movies in Theaters
See previews of movies coming soon and trailers for films now playing at local theaters.
Go Gallivanting
Our sister website, The Art of Gallivanting, offers extraordinary adventures for ordinary people.