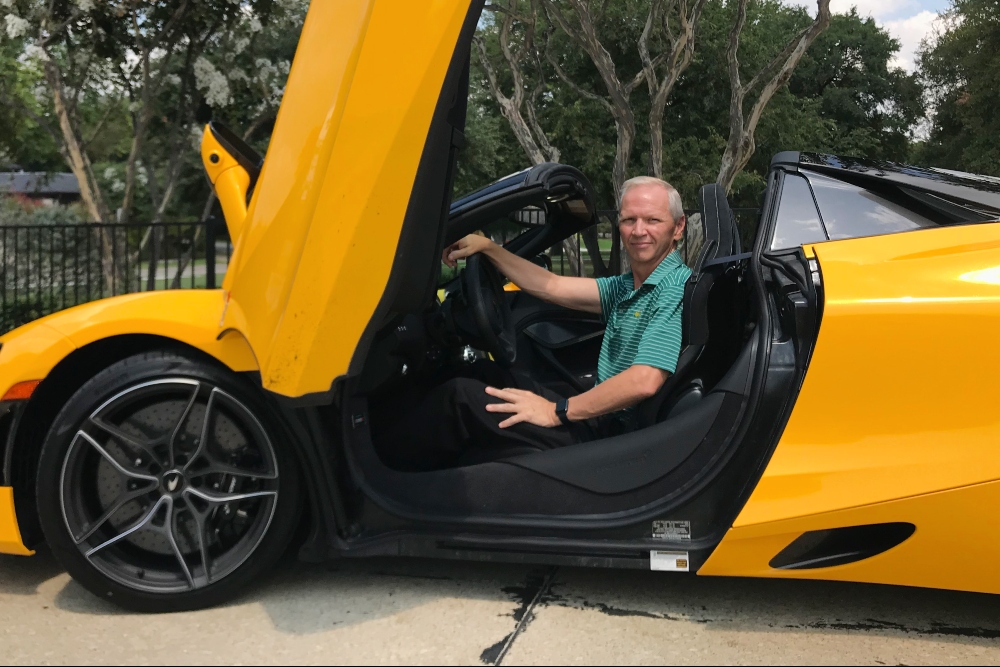 Lincoln Black Label Program
© PHOTO BY SCOTT TILLEY
Customers find a vehicle with beautiful design, impressive power, and technologies that ease their everyday experience.
Lincoln Black Label Program
© PHOTO BY THE FLASH LIST
Customers find a vehicle with beautiful design, impressive power, and technologies that ease their everyday experience.
Lincoln Black Label Program
© PHOTO COURTESY OF LINCOLN
Customers find a vehicle with beautiful design, impressive power, and technologies that ease their everyday experience.
Lincoln Black Label Program
© PHOTO BY THE FLASH LIST
Customers find a vehicle with beautiful design, impressive power, and technologies that ease their everyday experience.
Lincoln Black Label Program
© PHOTO COURTESY OF LINCOLN
Customers find a vehicle with beautiful design, impressive power, and technologies that ease their everyday experience.
Lincoln Black Label Program
© PHOTO COURTESY OF LINCOLN
Customers find a vehicle with beautiful design, impressive power, and technologies that ease their everyday experience.
When someone says black label to you, what do you think of? Would it be a quality scotch or bourbon blend that has been aging in a cask for an extended length of time? Would it make you think of a premium hand-rolled cigar that has unique blends that reflect generations of knowledge and tradition.
Recently, Lincoln Motor Company hosted a launch event in the heart of the Dallas Arts District to announce the newly designed Quiet Luxury 2017 Lincoln MKZ. The event was held at James Beard Award-winning Chef Stephan Pyles' newest culinary showplace Flora Street Cafe.
There were a number of Lincoln representatives on hand from Detroit for this exclusive launch event. In attendance were Robert Rosenbach, Lincoln MKZ brand manager; Solomon Song, MKZ Design Engineer; and Tom Ozog, MKZ Chief Engineer. All three gentlemen spoke briefly prior to lunch; and when they finished, everyone in attendance was treated to a wonderful three-course lunch prepared by Chef Peter Barlow.
Robert Rosenbach touched on Lincoln's overall vision for the brand. He said, A luxury brand is just like a luxury food [and] luxury travel ... it is not just about the quality of the product, but the experiences that you have when you interact with the brand.
It was no accident that Chef Pyles' newest restaurant was picked for the MKZ launch. He has won numerous awards for culinary excellence as well as patron experiences. The James Beard Award winner's culinary gem is perfectly in tune with the Arts District and features a state of the art exhibition kitchen, a full wall three-dimensional artist-designed silk tapestry that is the backdrop. There is also floor to ceiling windows facing the Arts District so you can feel like you are eating out on the sidewalk taking in all the Arts District has to offer. The food and the environment aligned perfectly with what Lincoln as a brand is trying to accomplish with the new MKZ.
Local Garden Roots and Melons, Barrel-Aged Banyuls, Wildflower Burrata Fritter, Shaved Foie
Roast Pheasant, Blackberry Mojo, Squash Blossom Quesadilla, Young Turnip
Hibiscus Sorbet, Cassis Parfait, Brown Flour Sable, Berry Glazed Jicama
No More Time for Talking, it's Time to Drive
When lunch was finished, we all walked outside to the valet stand where there were almost a dozen Lincoln MKZs of all different types of packages and colors waiting to be driven. Each car was handpicked for its driver.
In his pre-lunch presentation, Solomon Song discussed how the overall design of the MKZ is pulled from a well-tailored suit. One of the examples he used was the lapel on his suit and how one edge is very round and comfortable and the other edge is very sharp, stylishly-tailored and in between the two edges is this relaxed gradual style.
He was then able to make the comparison of the tailored suit lapel to the exterior crease line on the new MKZ. All car manufacturers have this body crease line, but the new MKZ uses it as a style piece. The line starts at the front of the car very sharp, tight and aggressive, so that it complements the all-new one piece grill design with the repeating Lincoln Star motif.
The line then gradually works its way to the back of the MKZ past the newly designed door mirrors, which were recreated to stylishly accent the body line, but also be more aerodynamically quiet. Finally, the line widens out and finishes into an almost quiet aerodynamic design feature that captures the trunk deck lines. This line does a good job of showing a strong sense of power and confidence without being too aggressive.
Trip to Ronald Kirk Pedestrian Bridge
The car that was picked for me was the White Platinum Metallica MKZ Reserve AWD, which in the lineup of the MKZs is considered the Driver's Package car. When I climbed in and started the car for the first time, I could tell this was not my dad's Lincoln.
It has a 3.0L Twin-Turbo that generates 400hp (which creates 4,000lb of smooth torque through the band for a quiet and responsive drive). The Drivers package also includes a sport-tuned suspension as well as the Dynamic Torque Vectoring system. This system transfers power on demand at higher speeds to the appropriate drive wheel when cornering to maintain agility and grip resulting in a safe, smooth and seamless driving experience for the driver and all the passengers. Because the Driver's Package option list is so large and vast, click here for the full list that is available.
As I pulled away, I verified that my first destination of the day was programmed into the navigation system; and because it was a typical Texas summer day, I closed the fully retractable panoramic glass roof, which I had learned is the largest in the sedan class because of the placing of center post.
I pulled up to the stop sign and turned on my ventilated seat. It was at this point that Solomon Song, who was riding with me to answer any questions I might have about the MKZ, asked if I was turning on the seat massager. I said no just the seat air conditioner because I wasn't aware there was a seat massager. He proceeded to start the seat massager and asked a number of questions so he could custom tune it to achieve maximum benefit. I thought it was a great idea for the commute home after a long day and also great for that long weekend trip to the Texas coast. You would definitely feel refreshed for whatever your next adventure would be.
After about a 15-minute drive, we arrived at the Ronald Kirk Pedestrian Bridge just west of downtown Dallas. There was another MKZ perfectly positioned for a photo opportunity with the Downtown Dallas skyline in the background.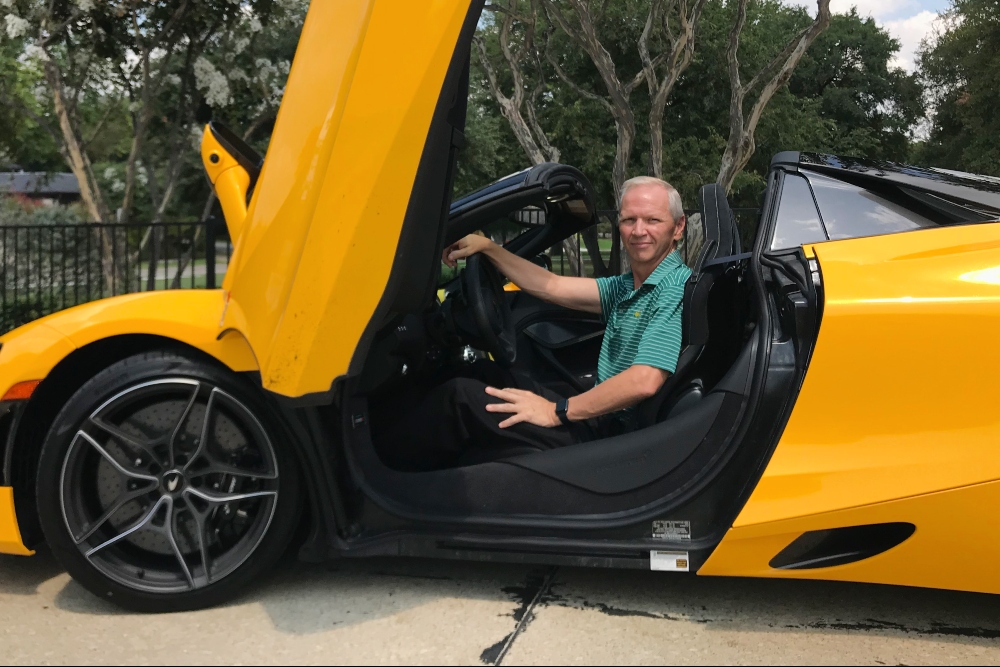 Off to Learn about the Lincoln Black Label Program
After I finished taking pictures of the display model and getting more insight from Solomon, it was off to my next destination which turned out to be Q Clothier in Uptown Dallas. Q Clothier is a men's custom design clothing store for those men that prefer their clothes tailored to fit with quality materials, but typically don't enjoy shopping. To make the experience more palatable, the store offers a whiskey bar, flat screen TV's, and pool tables to make it feel less like a shopping experience; and if you are too busy to come by the store, they will send a clothier to your home or work to make life simpler.
Designed for My Style and Taste
Once I arrived, I was met by a couple of trained clothiers that said they would walk me through the process of custom designing a dress shirt that met my style and taste and specific measurements. This is what Lincoln's Black Label program is all about - conveniently personalizing your Lincoln to your own style and taste.
I was asked what the shirt would be used for, then we looked through the dozens of swatch books for material that best fit my need for the shirt. Then we discussed what type of collar, cuffs, button plackard and finally if I wanted a breast pocket. I then stepped into the measuring area, and the clothier took a number of measurements to assure the correct fit of my shirt. When they finish, they store all your preferences so that the next time all you have to do is call and they can make you a shirt without coming in unless you are changing materials. Life made simple.
The Lincoln Black Label program is similar in that you meet with a single point of contact at a dealership; or if you are too busy to visit a dealership, they will send a trained liaison with a mobile showroom to your work or home. You will choose your exterior and interior color packages as well as premium interior fabrics designed by a team of hand-selected influential designers. You may choose from a number of ride/drive packages like a luxury/comfort package or the sport package or something in the middle. It is your Lincoln, so you will build your car to your own taste and style. The Black Label program works on your terms.
Complimentary Services After Purchase
Once you have received your custom designed MKZ, the Black Label program does not end there. There is a litany of complimentary services such as anytime car washes and detailing as well as oil changes that will help you keep your Black Label Lincoln in pristine condition. Also if you are too busy to take your vehicle in for service, a Lincoln liaison can pick up your vehicle where you work and leave you a complimentary loaner just like yours in case you need to attend any offsite meetings.
Black Label Dining Benefits
If you travel and entertain clients, another benefit of the Black Label program is that you can call a Culinary Concierge to get a curated list of restaurants, similar to Stephen Pyles', from coast to coast with other noted chefs providing an at-your-service dining experience.
Kumar Galhotra, president of Lincoln, explains, Our customers are looking for three attributes in a luxury midsize sedan - technologies that ease their everyday experience, a beautiful design that is crafted with attention to detail, and a vehicle with impressive power that makes it a pleasure to drive. After spending time with the engineers and then driving the new MKZ it's easy to see that Lincoln Motor Company has achieved all the points that Lincoln desires for their luxury vehicles.
Whether you're a farmer in the Midwest looking for a luxury vehicle you can take your family to church in or you are a partner of an international consulting company looking for something that has flash to match your red carpet entrance at a charity gala, the all-new 2017 Lincoln MKZ will exceed expectations in both scenarios. And because the new 2017 MKZ has a base price of $39,500 and tops out at $61,465 the MKZ's quiet luxury is readily available to anyone who desires a fine-crafted automobile.
For additional information, visit:
RELATED STORIES
Auto Industry News
Leisure | Motor Vehicles
Continuing coverage of the automobile industry including car reviews, vehicle news, and road trip ideas throughout the United States and beyond.
MORE ON THE FLASH LIST
Fun Things to Do
You've worked hard and now it's time to play hard. So kick back and enjoy some personal recreation.
Entertainment News
The latest breaking news and top stories in arts, dining, culture, movies, music, and sports.
Events Calendar
Not everything in town that you could do, but a list of events that you definitely should consider.
Date Night Ideas
From retro candy stores to luxury car rentals, let us help you impress on your next date night out.
Movies in Theaters
See previews of movies coming soon and trailers for films now playing at local theaters.
Go Gallivanting
Our sister website, The Art of Gallivanting, offers extraordinary adventures for ordinary people.